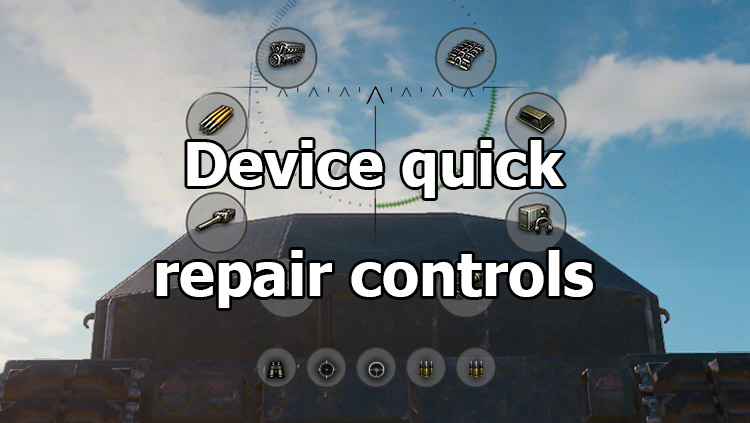 Mod "Device quick repair controls" for World of Tanks 1.23.0.0
Description
The community of creators of mods for World of Tanks is somewhat unique. There are not many games over five years old that have such an active community and need for modifications. Moreover, completely new improvements to the combat interface, information content and functionality continue to be developed. One of such modifications, which has gained popularity relatively recently, is Mod "Device quick repair controls" for World of Tanks 1.23.0.0. Its essence and main functionality is literally in plain sight. Pressing the Ctrl key in the center of the screen opens a circle of tank modules and crew members, after which, with a quick movement of the mouse, you can hover over the damaged module and repair it, or even put out the fire! In case of critical damage to the gas tank, its icon is replaced by the fire icon, and if any other module is damaged, a timer appears on the screen displaying the time remaining until its automatic repair.
A nice feature of this mod is that it can be easily installed with any damage panel, since it does not cause any technical conflicts, which means that it does not limit your imagination in modifying the combat interface and thus does not narrow down the audience of interested players.
Screenshots
Installation
Copy the mods folder to the World of Tanks folder.