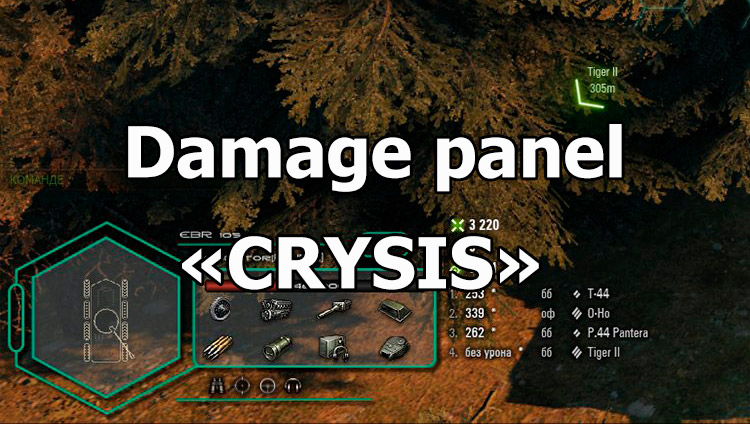 Damage panel "CRYSIS" for World of Tanks 1.23.0.0
Description
The Crysis series made a lot of noise in its time and is still quite popular among fans, in no small part due to its stylish futuristic design and interface. And of course, this style has long been popular among mod creators working on custom scopes and damage panels for World of Tanks. The damage panel presented to your attention this time is made in the form of honeycombs from this game and belongs to futuristic stylish modifications, the most informative, but definitely not minimalistic. The damag panel has almost all the necessary indicators. Separately, it is worth highlighting the beautiful animation of reloading the gun and indicators of armor penetration.
At the same time, the modification gives scope for customization - you have the opportunity to change the interface literally beyond recognition! The new version of the mod also added two stylish versions of the damage panel in the same colors. Installation does not require anything special, but the mod will need to install a third-party font on the system, available in the archive with the modification.
Screenshots
Video
Installation
Install fonts;
Copy the mods folder to the World of Tanks folder.