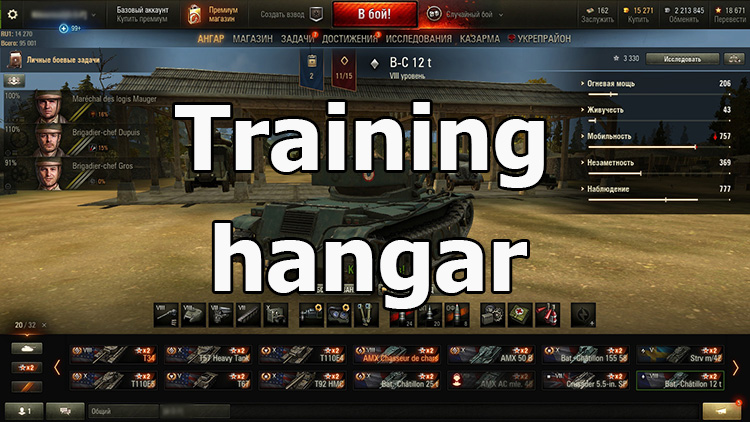 Training hangar for World of Tanks 0.9.22.0.1

Description
We present to your attention a very atmospheric and beautiful "Training Hangar" for World of Tanks 0.9.22.0.1. Changing the standard old hangar to this one will literally be a breath of fresh air for you, because this modification will take you not to another tank hangar or a platform in front of the factory gates, but to a real training ground located deep in the coniferous forests. In addition to your cars, various military equipment, tents and buildings will be located on it. And thanks to the settings of the hangar, you have the opportunity to fly far enough away from your equipment with a camera and to consider the landscapes of wild nature.
Due to its size and openness, this modification-hangar is radically different from other analogues, many of which in one way or another limit the player to some walls and frames during the review.
Screenshots
Installation
Copy the mods folder to the World of Tanks folder.