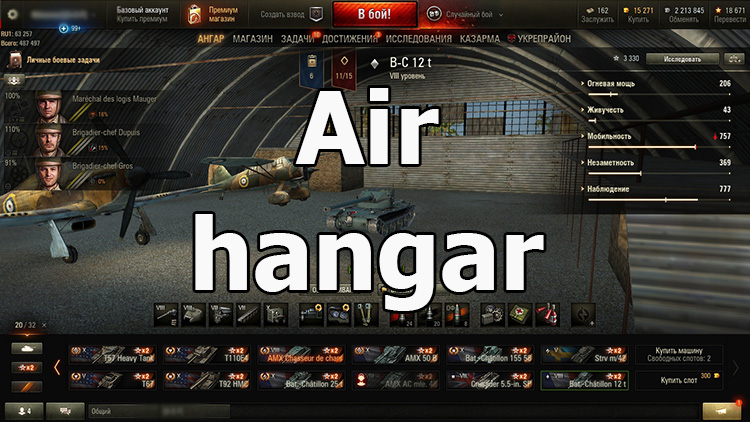 Air hangar with airplanes for World of Tanks 1.22.0.2

Description
At the moment, as you know, all the modified hangars for World of Tanks have broken after the release of patch 1.22.0.2, so only hangars that have been restored by the developers themselves are still operational. Therefore, the hangar operating in this version of the game client has become several times smaller. One of the best options at the moment is an air hangar with airplanes for World of Tanks 1.22.0.2, created on the basis of the Aerodrome card, beloved by many players, inside one of the airplane hangars.
Your tanks will be located in the shade of the hangar at the airfield with ajar gate, windows and slots in the casing, through which bright summer sun rays penetrate, creating a mood and a deserted atmosphere in the client, while behind the gate you will have life on the desert airfield. A fighter will be located nearby, without words letting tankmen forget about another Wargaming project.
You can enjoy all the colors and effects of this hangar when using improved graphics in the game.
Screenshots
Installation
Copy the mods folder to the World of Tanks folder.