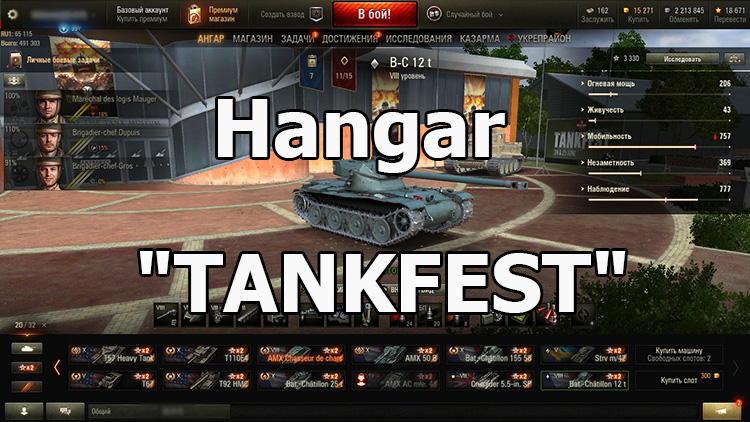 Hangar "TANKFEST" for World of Tanks 0.9.22.0.1
Description
Developers do not often indulge us with hangar modifications, but they are all very high quality and attractive. One of these hangars is the TANKFEST hangar for World of Tanks 1.0.0, optimized to work in client version 1.0.0.
The presented modification will transfer your entire tank collection to the site of the Bovington Tank Museum, modeled and displayed in the World of Tanks client with attention to every smallest detail, allowing you to evaluate its situation as if you are looking at real photos or are present in person. This version of the hangar design turned out to be extremely atmospheric and colorful! Your tanks will be located on the stone wall at the entrance to the main building of the museum, surrounded by historical exhibits. In this hangar even present TOG II in high resolution! Well, the background refreshes the greens of bushes and trees.
The hangar itself is available in two versions - in low and high resolution, which you can choose depending on the level of performance of your computer.
Screenshots
Installation
Copy the mods folder to the World of Tanks folder.