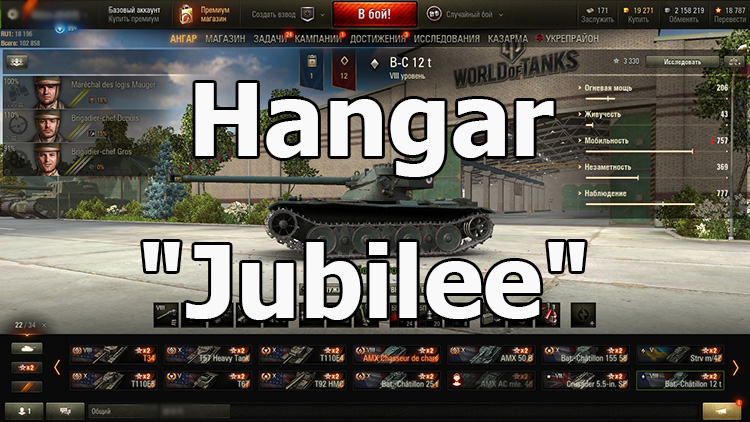 Hangar "Jubilee" for World of Tanks 1.23.0.0

Description
This year, in honor of their birthday, in addition to other pleasant gifts and surprises, the developers of Wargaming have pleased us with a truly beautiful and colorful modification - Hangar "Jubilee" for World of Tanks 1.23.0.0! And you could hardly miss this event. This time, your tanks will bask in the summer sun on the airfield site in front of the large hangar building, in which the plane is being driven in against the background. And in the background will be seen the port and moving cars, scurrying with a load of ammunition in the back. Thus, this hangar reminds players of two other projects of the company - World of Warships and World of Warplanes. And of course, a sufficient amount of greenery and trees in the background will cheer you up not only in summer, but also in the cold season!
At the moment, this hangar has also been adapted to the latest version of World of Tanks client, which will allow you to enjoy its beauty today, months after celebrating the anniversary of the developer.
Screenshots
Installation
Copy the mods folder to the World of Tanks folder.