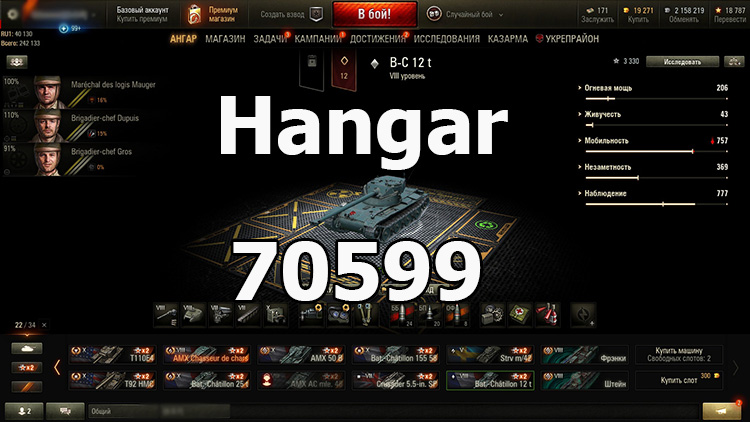 Dark hangar "70599" for World of Tanks 1.23.0.0
Description
Many players of World of Tanks are well aware of the creator of mods 70599, who became famous for his high-quality cool modifications that were appreciated by a large audience of players.
At this time, your attention is given a bright and colorful hangar in yellow colors. The main focus is on a bright glowing floor with logos and icons around your equipment. There is practically no background in the hangar - it literally dissolves in the darkness and hides an uncertainty. There are only a few included monitors.
"Dark hangar 70599 for World of Tanks 1.23.0.0" is an excellent choice for minimalism lovers who don't like to hang in the hangar between battles for a long time, and it can also be relevant for owners of weak computers, because a low number of objects should load the system less. Try it and you will surely enjoy its design!
This hangar was also tested for performance in the version of the client of the game World of Tanks 1.23.0.0 and adapted to work in it.
Screenshots
Installation
Copy the mods folder to the World of Tanks folder.