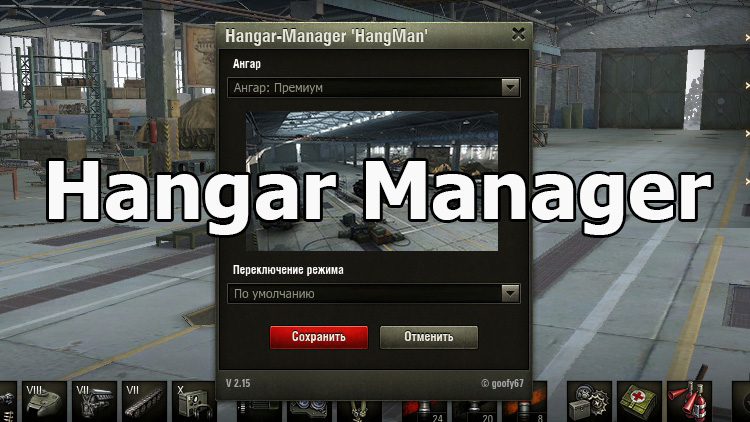 Mod Hangar Manager for World of Tanks 1.23.0.0
Description
This modification solves the question that often arose among many users - how to change the design of the hangar right in the game client, without exiting the game and manipulating the replacement of client files and other fuss. By installing the Mod Hangar Manager for World of Tanks 1.23.0.0 in the game client, you will be able to open the window directly in the client with the choice of the desired hangar. You will be able to turn on the base hangar with a paid premium account or a premium hangar with the usual basic account mode. Moreover, together with this mod, you can download a large pack of hangars or add your favorite hangars by the piece.
In order to switch the mode, you will need to click on the button on the upper left, open the hangar selection window, select the desired one from the drop-down list and click on the "Save" button.
In addition, this mod has been tested and optimized to work in the client version of World of Tanks 1.23.0.0, and minor edits have been made.
Screenshots

Installation
Copy the mods folder to the World of Tanks folder.