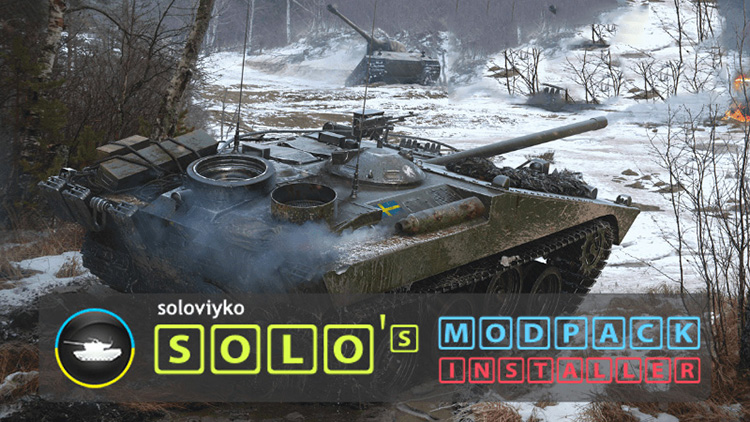 Solo's Easy ModPack for World of Tanks 1.23.0.0
Description
Solo's Easy ModPack for World of Tanks 1.23.0.0 is one of the best and most well-known mod builds that has long been popular on the European and North American WoT server.
Finally, this modpack is also available for RU-cluster users. It contains an incredible amount of useful modifications, among which are not only basic ones like XVM and many sights and damage panels for every taste, but also author configs and sound modification packages. Moreover, from the unusual you will find in the installer of this modpack and a program for raising FPS, which is useful for owners of weak computers, as well as support for the multi-client World of Tanks and copyrighted skins KoreanEandomHitSkins. In general, for us this package is something new, because many configs, sights and voice acting are not particularly widespread in any other modpacks or separately.
And of course, this package of modifications has a very convenient installer interface that allows even an inexperienced player to select only the modifications he needs from all those presented. To install, you just need to run it and follow the instructions.
Screenshots
Installation
Run the installer and follow the instructions.