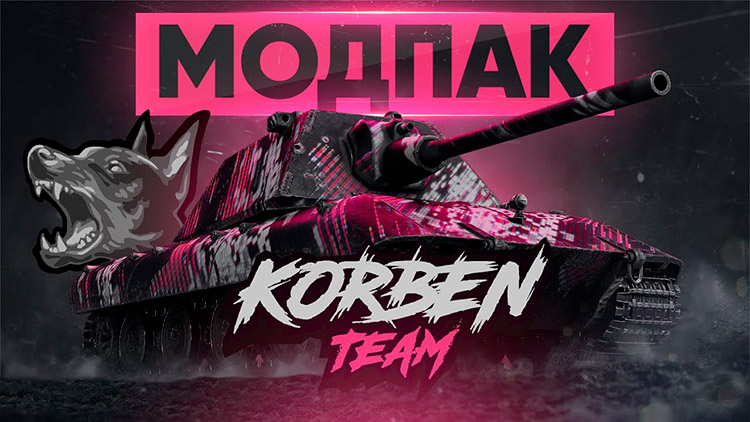 Modpack "Korben Team" for World of Tanks 1.22.0.2 [Korben Dallas]
Description
For a huge amount of time, his subscribers were asked to create and upload a personal assembly of mods. And finally, they got it. We are pleased to present a new modpack "Korben Team" for World of Tanks 1.22.0.2 from the famous YouTube blogger and player Korben Dallas. According to the statements of Korben Dallas himself, the modpack was created only with such mods that he himself would use and that would meet a number of conditions:
so that mods do not load the computer and do not waste FPS;
so that the mods are useful and eye-catching.
The mod assembly contains only highly important modifications, such as:
date and time - so as not to stay up late if you have to get up early in the morning;
disabling the siren of the capture of the base, which annoys many players;
Blogger Battle tags;
a magnificent branded hangar Korben Team;
horizontal stabilization;
zoom camera for a better view and, accordingly, a comfortable game;
HP numbers of enemies in your ears to keep abreast of the combat situation and the balance of power;
the ability to reduce the volume of land mines;
FPS limit control;
client settings that Korben Dallas uses (a highlight for his fans);
other, equally useful mods.
Screenshots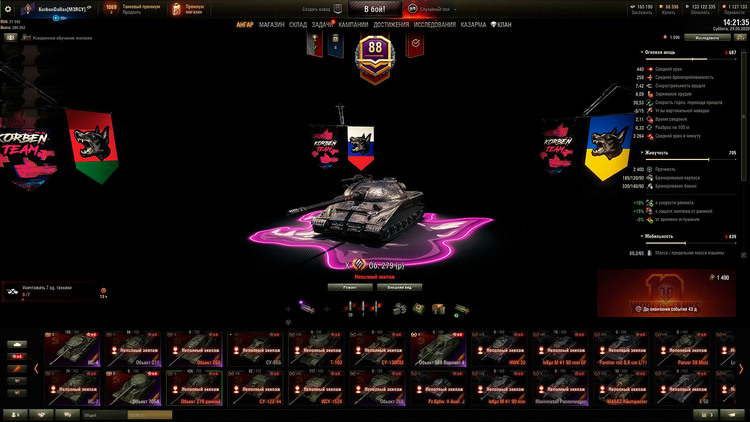 Video
Installation
Run the installer and follow the prompts.