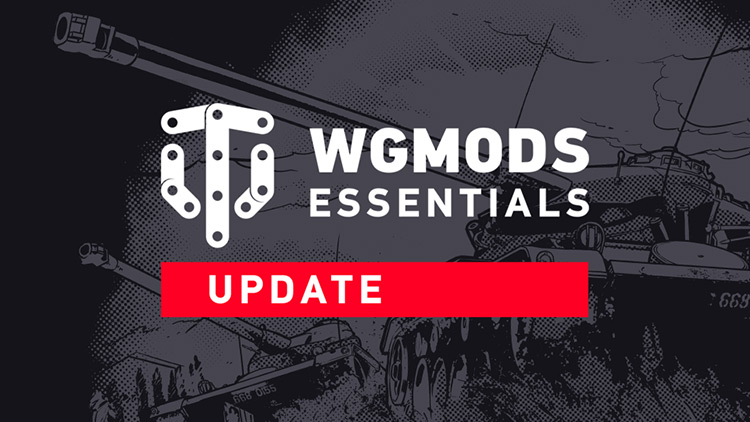 WGMods Modpack for World of Tanks 1.23.0.0

Changelogs (version #6)
Description
World of Tanks is a game that is largely developed thanks to the community of streamers and programmers working to improve the interface and functionality of the game in a freelance mode. The number of available modifications and their variations is estimated in the thousands and they have one common negative - after each update of the game it's too long to search for them and to update them again separately.For such purposes, there are modpak, combining only the best and highest quality modifications that are popular among users.
This includes WGMods Modpack for World of Tanks 1.23.0.0, compiled by the WG team. In addition to publicly available mods, you will find many unique and useful client modifications, such as a mod for automatic activation of personal combat missions, so that you don't have to bother and switch them manually, such a useful detail as an autorun indicator, so that you don't spend in the heat of battle precious time, forgetting to turn it off in time, as well as a modification of the player's tanks in the hangar, which allows you to view the existing machines in the hangar.
Well, where do without a lot of sights, modifications of icons, hangars and voice and software, allowing to significantly improve the performance of the game on weaker machines, turning off unnecessary effects. This modpack will be especially useful for viewers of the Wot Fan channel, as it will notify about new videos.
To install, you just need to run the file and follow the prompts, modpack will do the rest for you!
Video
Installation
Run the installer and follow the prompts.