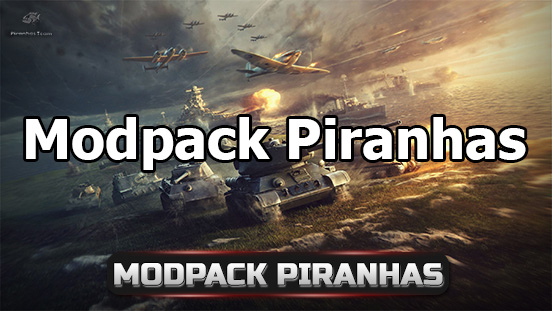 Modpack Piranhas for World of Tanks 1.22.0.2
Changelogs
Description
Almost all of us are familiar with assembling game modifications for World of Tanks from well-known streamers and bloggers, but for a long time in this category did not appear really worthy counterparts collected by other players or teams. However, now you can find many interesting and unique assemblies worthy of attention. One of them is Modpack Piranhas for World of Tanks 1.22.0.2. Players of the famous clan Coyotes have a hand in its creation, having included in it not only the best modifications from the Internet, but also exclusive modifications developed by programmers specifically for modpack.
The assembly includes all the necessary modifications for a comfortable game, including sights and a good config for the XVM mod, which also includes a beautiful design indicating the level of machine strength in the command bar, unique in its own way.
Also modpak includes a program to improve performance by turning off the effects and an exclusive modification of the Sound Event. It is thanks to this that the voice is added to the game for such important events as the activation and deactivation of modules, fire and glare.
Installation
Installing modpack made the usual way - just run the installer and fully follow the instructions.