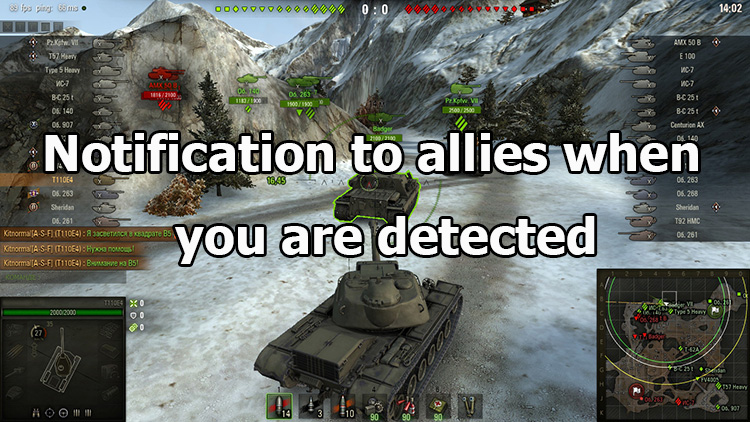 Notification to allies when you are detected for WOT 1.22.0.2
Description
Introduced to your attention the mod Notification to allies when you are detected for WOT 1.22.0.2 created to automatically display in the chat messages about when your car will highlight opponents. Perhaps this is not a very useful mod for the conditions of modern casual battles, but its benefits are usually felt closer to the end of the battle, as well as in fortifications and company fights. He completely relieves you of the need to unsubscribe to the chat and ask for help at the light, because every time he informs the allies about it as soon as they light you.
In the last update of the modification, it was improved - now, after 10 seconds from the moment of light, a message is displayed above the mini-map stating that you probably no longer shine and you can move on.
To install this mod you just need to download the archive from the site, unpack it and copy the mods folder to the folder with your client of the World of Tanks game. And you can customize the modification by editing the configuration file in a text editor, which is located in the game client folder at:
World of Tanks/mods/configs/ekspoint/mod_observed.json
It is important to remember that by default, in the settings of this modification, activation of messages about light is selected only if your team has destroyed 10 or more allies and the battle goes into a more tactical and unhurried phase.
Screenshots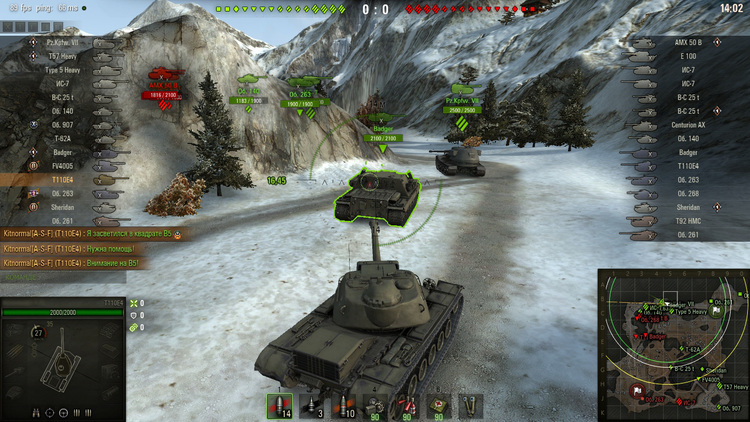 Installation
The mods folder is copied to the World of Tanks game folder.