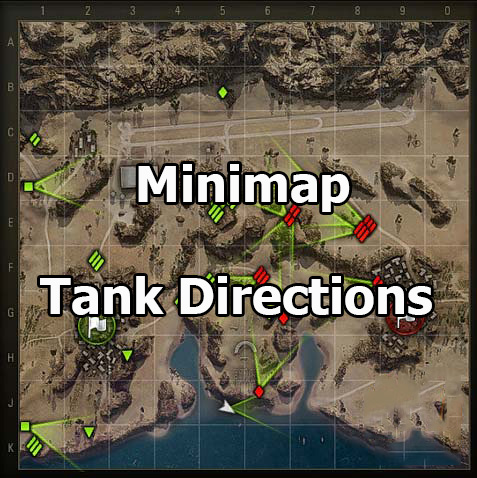 Minimap Tank Directions for World of Tanks 1.22.0.2
Description
The Minimap Tank Directions for World of Tanks 1.22.0.2 mod presented to your attention is one of the fairly old and in great demand at the moment! This mod allows you to legitimately receive information about the direction of the trunks of all enemy tanks and is not a cheat. Needless to say, the more information a player gets about an opponent's team, the more effective his game will be. After all, no one would go around the corner if he sees that all the enemies are aimed at this point. With this mod, you will always see a convenient display of the direction of view of opponents, whose cars are currently in the light. That is why this modification has earned such popularity and is an integral part of almost all modpacks from most authors.
At the moment, this modification has completely rewritten the code and changed the structure for better functionality in the current version of the World of Tanks game client.
In addition, all users can edit the configuration file of this mod, which allows you to customize to suit your needs and tastes. For example, you can turn on the direction of the trunks for allied vehicles as well, or turn it off for some classes of equipment that you are not afraid of or are not tracking in combat.
World of Tanks/mods/configs/ekspoint/mod_minimap_tankview.json
With all the functionality of the mod, installing it is simple - you just need to copy the mods folder from the downloaded archive to the client folder of the game World of Tanks.
Screenshots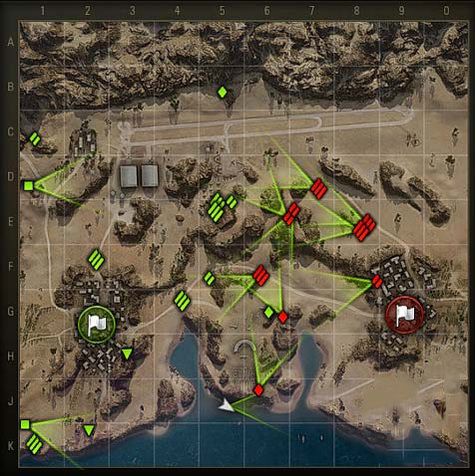 Installation
The mods folder is copied to the World of Tanks game folder.