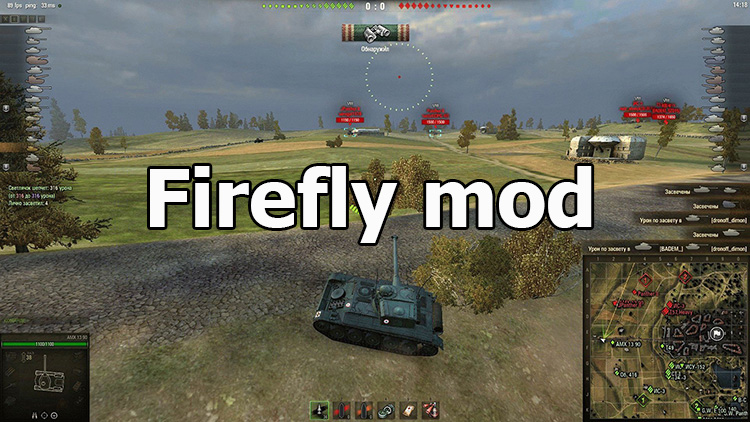 Firefly mod: enemy spotting, damage, destruction indicator for WOT 1.21.0.0
Description
A lot of good modifications for the game World of Tanks are so concise and well made that they fit perfectly into the game client interface. One of these mods, without which it is already difficult to present the game to many lovers of light tanks, is the Firefly mod: enemy spotting, damage, destruction indicator for WOT 1.21.0.0. This mod was created in order to control the number of opponents illuminated by the player, in order to know exactly who you highlighted and to be sure that the damage caused by your light will be credited to you and not to any other firefighter. Such a trifle in the interface will allow you to more accurately calculate the amount of damage by light right in battle, which is ideal for example for performing personal combat missions!
Also present in the modification and calculator damage, illuminated by you. It makes the life of the player even more easier, since you will not even need to count the damage - all shots fired at tanks illuminated by you will be taken into account, and the damage done will be added together.
There is also a light version of the presented mod. It lacks any configuration file, indication or output of any specific digits, so as not to lower the number of frames per second in any way, which is especially useful on weak computers. All the necessary information for you will be displayed above the mini-map in the form of text with a minimum of special effects.
Screenshots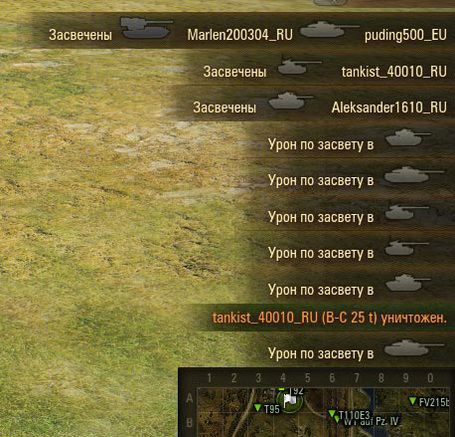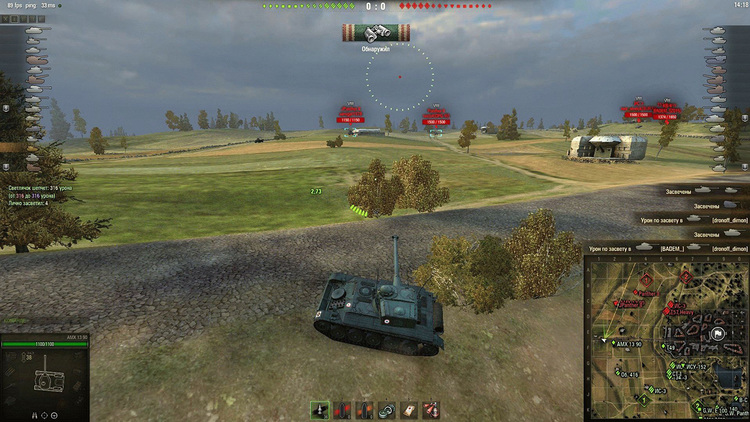 Video
Installation
The mods folder is copied to the World of Tanks game folder.