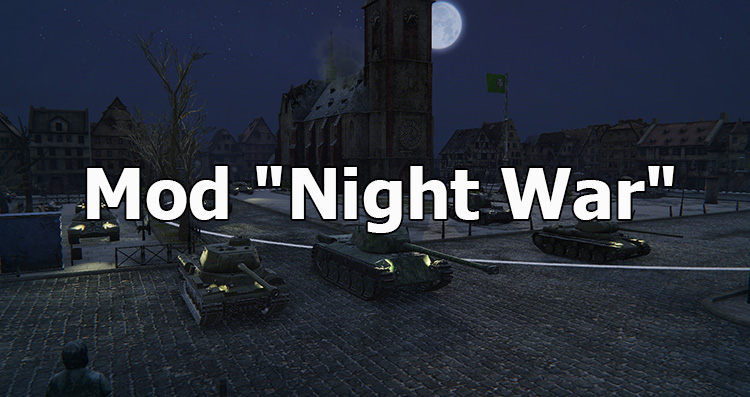 Atmospheric mod "Night War" for World of Tanks 1.22.0.2
Description
Perhaps, many of you have already come across a modification that added headlights to all tanks with the lights on. This brought into the game something new and unusual, but of course this is not enough to transform the entire combat atmosphere. The creator of the "Turn on lights" modification was rethought a look at the necessary changes and after that the Atmospheric mod "Night War" for World of Tanks 1.22.0.2 was created.
This mod is simply gorgeous, because it not only turns on the headlights of the tanks, but also transfers all the cards in the game to the twilight mode, which adds atmospheric pressure and makes you take a completely new look at the game! For greater atmospheric conditions, even the sky textures were replaced by night ones and those lit by the moon. And of course, the included headlights in the twilight look at times steeper! In some ways, they even change the gameplay, because sometimes you will be able to see the lights of the enemy tank far in the forest, even in cases where you would not see it in a normal situation.
Keep in mind that the modification with the included headlights works exclusively in the mode of improved graphics, and to turn them on and off, press the "Ctrl + F12" keys. On weaker computers with low graphics settings, only the night lighting on the cards will work, but even this will be enough for you to get completely new sensations from the game. You will love it, try it!
Screenshots
Installation
The mods folder is copied to the World of Tanks game folder.