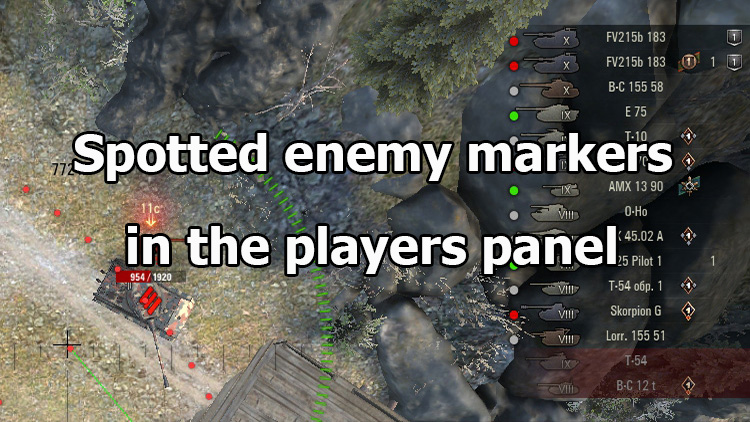 Mod "Spotted enemy markers in players panel" for WOT 1.22.0.2
Description
There are many players who for various reasons do not want to install a reindeer in their client of the game World of Tanks. Someone does not want to install a large number of modifications in the game, but someone does not have a computer that can withstand the load created by them. That is why now separate independent modifications taken from the XVM sets are especially popular. Mod "Spotted enemy markers in players panel" for WOT 1.22.0.2 adds to the game such a pleasant opportunity as tracking players in the light, as well as enemy tanks, which during the battle were not detected with the help of light indicators in the lists of players in the ears of teams. Also in this version of the presented modification a new version of it from Ekspoint was added.
This modification has several configuration files for more precise adjustment to the requirements and tastes of any user.
The basic variation of the presented mod from MakcT40 is guided by the settings specified at:
World of Tanks/res_mods/1.22.0.2/scripts/client/gui/mods/mod_zessm.xml
Variation from Ekspoint:
World of Tanks/mods/configs/ekspoint/mod_spotted_extended.json
The improved version of this mod from Polar Fox uses the configuration file:
World of Tanks/mods/configs/mod_spotted_status/mod_spotted_status.json
You will not have any problems with the configuration of the presented modification, since all the items have Russian-language prompts that are understandable to any user.
Screenshots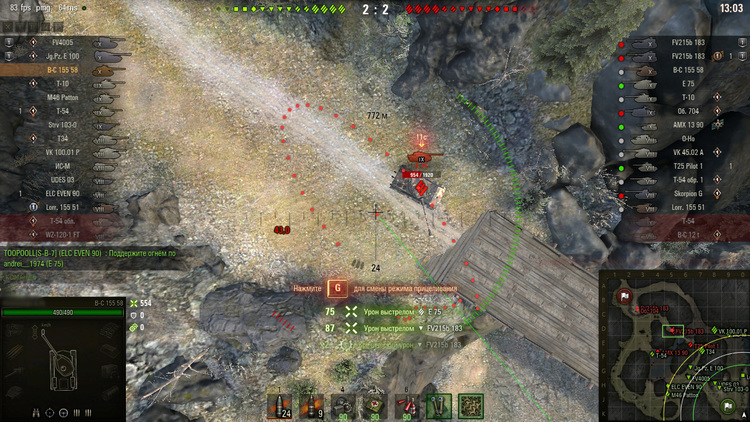 Installation
The mods folder is copied to the World of Tanks game folder.