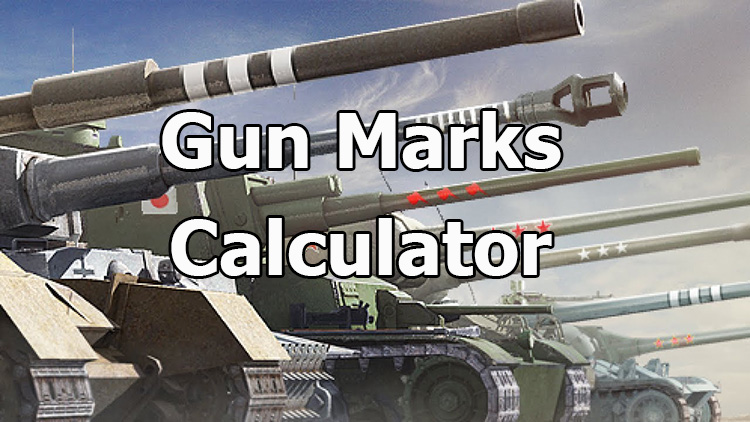 Mod "Gun marks calculator" for World of Tanks 1.23.0.0
Description
At one time, Wargaming introduced another indicator to World of Tanks, which is a reason for pride and a desire to compete with friends and the tank community — distinctive marks on tank guns. These marks allow you to quickly determine how well the allies or opponents are able to play on the machine with which they entered a particular battle. And these marks, unlike the winning percentage, depend directly on the player's skills, his knowledge of the game and the accuracy of shooting.
All marks have three levels of skill, the requirements for damage and highlight damage vary, depending on how other players have been playing on this machine lately. The presented Mod "Gun marks calculator" for World of Tanks 1.23.0.0 allows you to see not only percentages, but also clear damage numbers when viewed in the statistics menu of the equipment, and also directly in combat shows whether you have reached the necessary minimum to raise your percentage. on the way to the next mark, or vice versa, moved away from it.
In addition, in the latest updates of this modification, it was adapted to the current version of the game client, the formula for calculating the amount of damage needed to obtain a mark when viewing in achievements has been changed, rounding is now used only for unearned interest. Also now it is possible to choose the display style of the modification in combat - a simplified or advanced version. To change the display position of the panel, use the key combination "CTRL + right mouse button".
Screenshots
Installation
The mods folder is copied to the World of Tanks game folder.