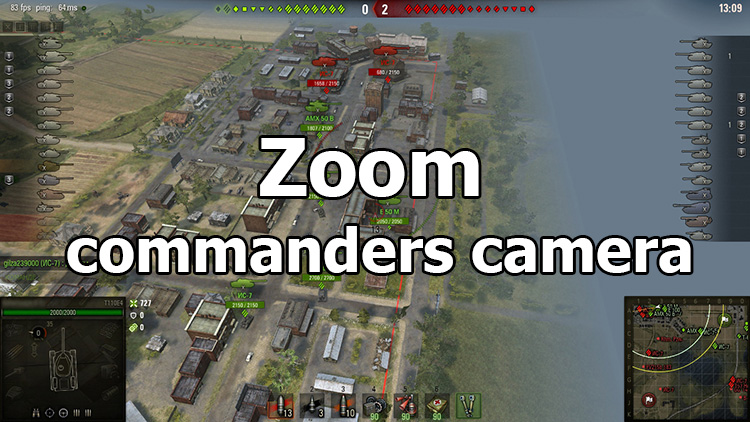 Zoom: commanders camera for World of Tanks 1.23.0.0
Description
Among the additional modifications that are not so noticeable at first glance affecting the gameplay of World of Tanks, but still comfortable and in some cases irreplaceable, it is worth noting the mod Zoom: commanders camera for World of Tanks 1.23.0.0. The ability to postpone the camera to a greater distance, which will allow you to look at the map from a bird's-eye view, identifying the situation on the map, the positions of allies and the zone of collision with enemy tanks. Someone like this view from above more clearly illustrates the situation than just a mini-map, allowing you to make the right decisions.
For gunners, such a modification will also bring more comfort into the game, both when moving around the map and observing the situation in battle, as well as when tracking the tracers of enemy artillery. Thus, using Zoom: commanders camera any player will be more useful for the allies and more effective in combat.
Screenshots
Installation
Copy the res_mods folder to the World of Tanks folder.
Configuration file
World of Tanks\res_mods\configs\BBMods\Auxilium\arcade.json
For convenience, all settings options are signed with clear comments.