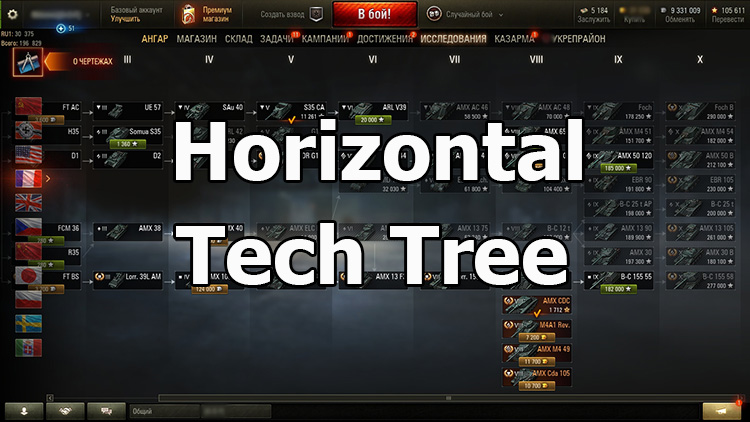 Compact horizontal Tech Tree for World of Tanks 1.22.0.2
Description
For lovers of minimalism and conciseness created a great many modifications in the game World of Tanks, and they do not end on sights or damage panels, as many might think. Even in such an interface element in the hangar as the "research menu" it turns out you can add minimalism!
Many players know that many years ago the research tree was not horizontal, but vertical and returns it due to the modification of the same name. However, the creators of the compact horizontal development tree for WOT 1.22.0.2, presented at this time, went even further - they completely moved all the tanks, pressing the branches more compactly, moving all the artillery installations to a number of their level, and the premium equipment was brought down do not interfere with the orientation of the studied technology. Also, this Tech Tree has become compared with the original version.
Screenshots
Installation
Copy the mods folder to the World of Tanks folder.