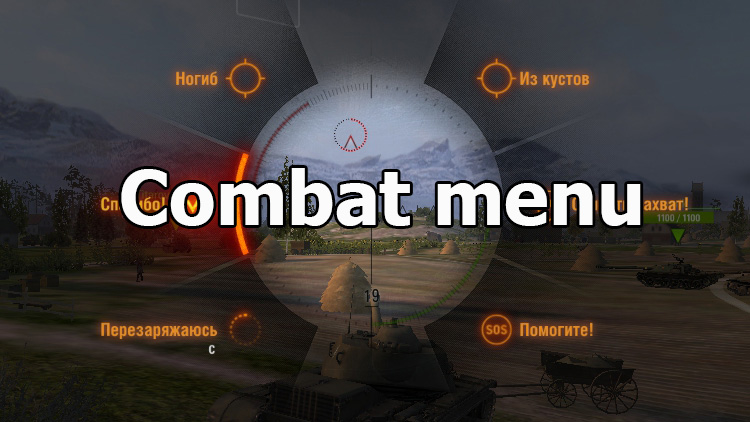 Combat menu with quick commands for World of Tanks 1.22.0.2
Description
All World of Tanks players know and often use the radial menu of quick teams built into the game, which are very helpful for quick coordination in combat, when every second counts.
However, this time presented to your attention the mod combat menu with quick commands for World of Tanks 1.22.0.2 stepped much further! It allows you to customize this command bar! And not only for each tank, but even for each card separately! This will make it possible to add specific commands to it that will be used only on certain maps or on a specific type of tank or specific vehicle. Agree, this is convenient, because so often there is not enough communication when playing, let's say on a light tank or an anti-tank self-propelled gun, while basic commands like "Need Help" are quite blurred and do not always reflect a specific request.
Moreover, along with the mod, ready-made presets from well-known authors of modifications are also available, but if you don't like them, you can create your own commands with the help of an insanely simple configuration file!
The latest version of the modification was not only optimized for full compatibility and its correct operation in the current version of the World of Tanks game client, but also updated the software kernel of the modification itself.
Screenshots
Mod settings
By default, the mod already contains a number of ready-made configs of presets. You can create your own or edit an existing one. You can select the config right in the hangar in the lower right corner near the notification center or by editing the following file:
World of Tanks/mods/configs/PYmods/RadialMenu/RadialMenu.json
Configs are stored in the following folder:
World of Tanks/mods/configs/PYmods/RadialMenu/skins/
Installation
Copy the mods folder to the World of Tanks folder.