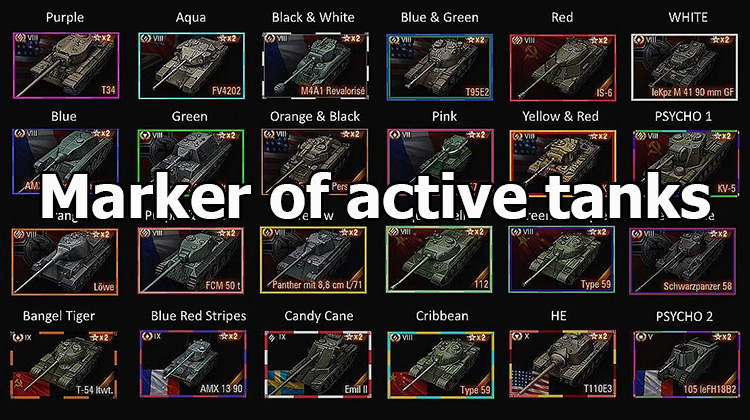 Marker of active tanks in the carousel for World of Tanks 1.22.0.2
Description
It's amazing how the imagination of the mods authors, who manage to create new and original modifications even for such a long time existing game, does not fade! It would seem that everything that is possible and for every taste has already been changed and improved, but sometimes they are still able to surprise you with their new and interesting solutions. For example, a modification presented to your attention at this time.
Marker of active tanks in the carousel for World of Tanks 1.22.0.2 - what could be simpler and at the same time so convenient? Thanks to this mode, you have the opportunity for the cell of any tank to replace the contours with brighter ones by selecting one of three dozen proposed options. In this case, you can choose not only the outlines for the cell, but also the outlines with the background, highlighting the necessary tanks in the general list of tanks. What is especially useful for owners of large hangars - they probably know the problem with finding the right equipment in an endless carousel. Yes, and in the battle, many thus accidentally go to the wrong tank, which was originally planned.
An additional advantage for this modification is that it does not conflict at all with XVM or modpacks, which allows you to install it on any client of the game World of Tanks and not be afraid that the client's performance will be under threat.
Screenshots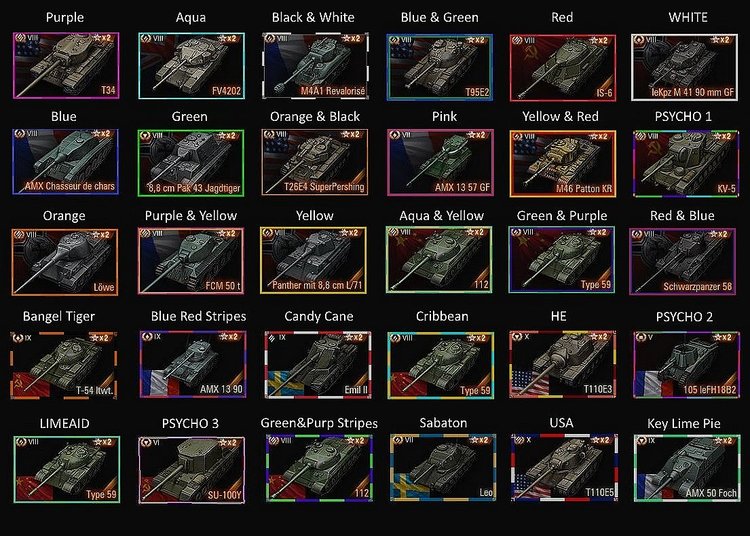 Installation
Copy your choice in World of Tanks/mods/1.22.0.2/