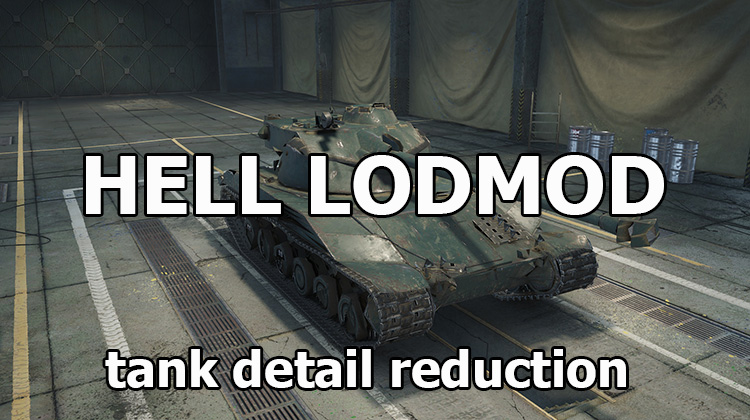 HELL LODMOD tank detail reduction for World of Tanks 1.22.0.2
Description
The question of the performance of games on weak machines has always been relevant to the gaming community of World of Tanks, a few years ago and today. And although the developers are trying to cover the largest possible audience of players with many different configurations of personal computers and the game World of Tanks is one of the best examples of the ratio of graphics and optimization in f2p MMO games, but still every global update of graphics causes problems with the performance of community.
That is why the modification of HELL LODMOD to reduce the model details of tanks for WOT 1.22.0.2 is more relevant now than ever for many players. It is able to reduce the detail of models of tanks, while not particularly interfering with the quality of graphics and the overall impression of the game. Using this modification, you will receive a noticeable increase in the number of frames per second, especially on weak computers. And on medium configurations of personal computers, you will probably notice its positive impact. However, it should be noted that on powerful gaming machines there will be no effect from this modification. This is probably because the FPS value rests in most cases on the performance of the processor.
When installing this mod, you will have a choice of three levels of quality models, depending on the desired result.
Screenshots
Installation
Copy the mods folder to the World of Tanks folder.