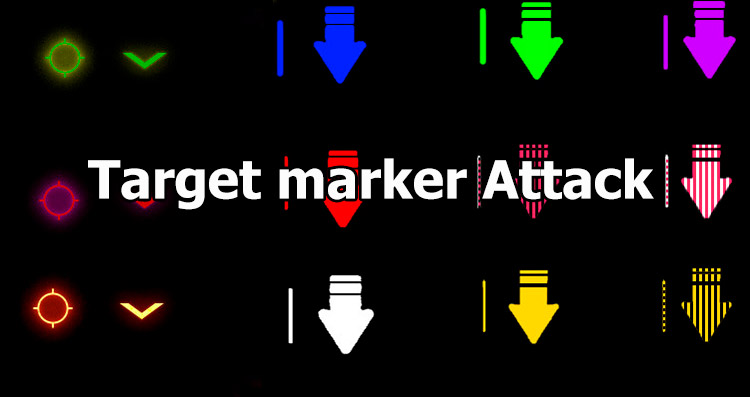 Target marker Attack for World of Tanks 1.22.0.2
Description
The modification "Attack" target for World of Tanks 1.22.0.2, created by the author of Dark_Messiah mods presented at this time, can be attributed to graphical modifications of the interface that do not make significant changes to the gameplay, rather change the style of individual elements and probably will be useful to someone and have to taste.
This modification replaces the standard "Attack" command marker with a more contrasting one with larger text. In the archive, the player has four markers of different colors to choose from with a Russian commentary above the arrow. Perhaps similar options for the design of markers above the tanks will be useful for players with poor eyesight or for certain sizes of monitors or when playing in conditions where standard attack markers are not sufficiently informative. In any case, any modification of World of Tanks has its own audience of fans, even so small.
You have a couple of dozen color options to choose from.
Screenshots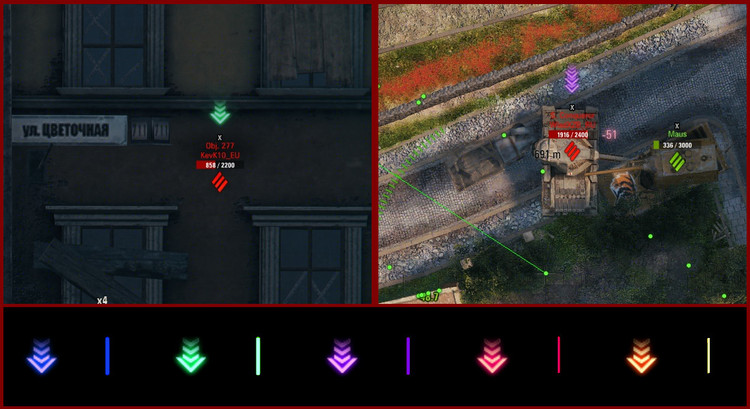 Installation
Copy the selected option to the World of Tanks/mods/1.22.0.2/ folder.