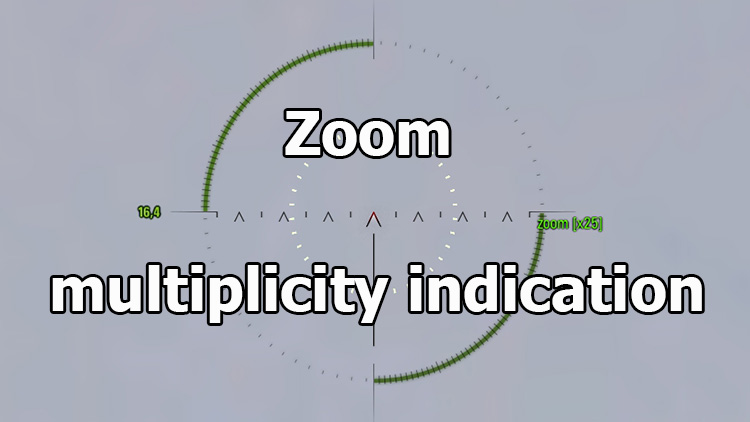 Mod Zoom multiplicity indication for World of Tanks 1.22.0.2
Description
At the same moment as the modifications to World of Tanks that were popular in the tank community appeared, increasing the zoom of the sight and the number of stages of multiplicity, the players also needed to see a zoom indicator for greater comfort. Without such an indicator, it is very difficult in the heat of battle to determine how far you are from the target and how comfortable it is to fire at enemy tanks.
The "Zoom Multiplicity Indication" mod for World of Tanks 1.22.0.2 corrects this omission - it is very simple at first glance and does not look like something extraordinary, but it adds significant comfort to the game. It should be noted that this modification has been tested and optimized to work with other mods and does not conflict with anything at all. But the quality guarantee can be considered the name of the creator - Ekspoint.
Installation
Folder mods copy the folder World of Tanks.