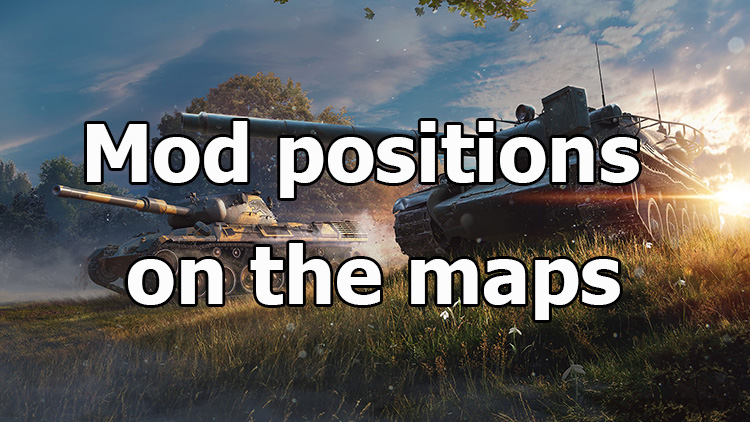 Mod positions on the maps for World of Tanks 1.23.0.0 [Free]
Description
One of the most useful, especially for inexperienced or have not played WOT players for a long time, you can definitely consider a free mod for positions on maps for World of Tanks 1.23.0.0. Modification for shooting, light and comfortable hiding LFD. All work on this mod was carried out by the RAINN VOD team specifically so that players had the opportunity to get good and useful tips directly in battle on their minimap! At the same time, this mod is absolutely legal!
This modification provides the display of more than 600 best gameplay positions on maps on 33 World of Tanks maps. Using this modification, you can significantly increase your skill and explore many interesting positions and directions in battle. However, this mod also has a slight minus - it is activated only for 10 days. After this time, the player will have to download and install the modification again. However, the benefits of this mod are worth these small inconveniences.
Modification is unpacked at the root of the game World of Tanks. In the new version of the modification, adaptation and optimization of its work was carried out in the client version of the game World of Tanks 1.23.0.0, and a new version of the mod with color markers on the minimap was added.
Video
Installation
The mods and res_mods folders are copied to the World of Tanks folder.