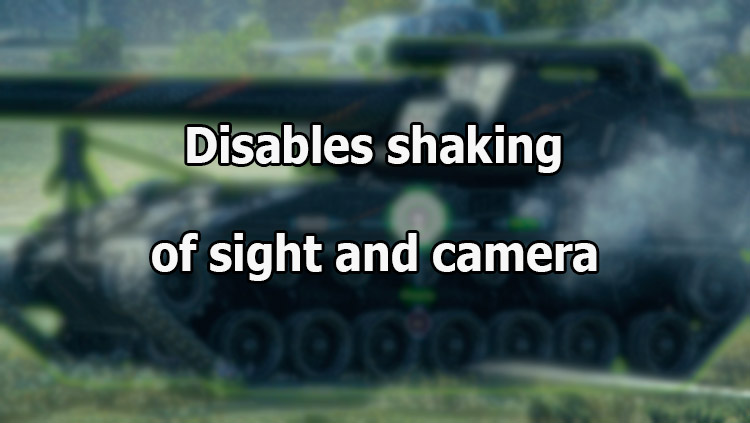 Mod disables shaking of sight and camera for World of Tanks 1.22.0.2
Description
The modification "Mod disables shaking of sight and camera" for World of Tanks 1.22.0.2 can be safely attributed to useful and directly affecting the effectiveness and comfort of the game. This is a mod that disables the swaying of the camera and helps to remove excess camera movements after a shot. A similar feature was in the clients of the World of Tanks game before the release of patch 0.8.6, but after that it was replaced with a dynamic camera. And it is with the help of this mod that you again have the opportunity when the dynamic camera is turned on to remove unnecessary swings. It removes both the inertia of the camera, and the recoil from the shot, and shaking when it hits the car. Well, he also turns off horizontal stabilization, maximizing the stability of the camera and sight.
Installing the mod will not cause problems even for novice PC users or children - you just need to copy the mods folder from the downloaded archive to the folder with the game client, confirming the replacement of files with new ones if necessary.
Also, for advanced users, fine-tuning of the modification is available by editing the text configuration file in notepad. The file itself can be found at:
World of Tanks\mods\configs\camAddons\noCameraLimit.json»
Installation
Copy the mods folder to the World of Tanks folder.