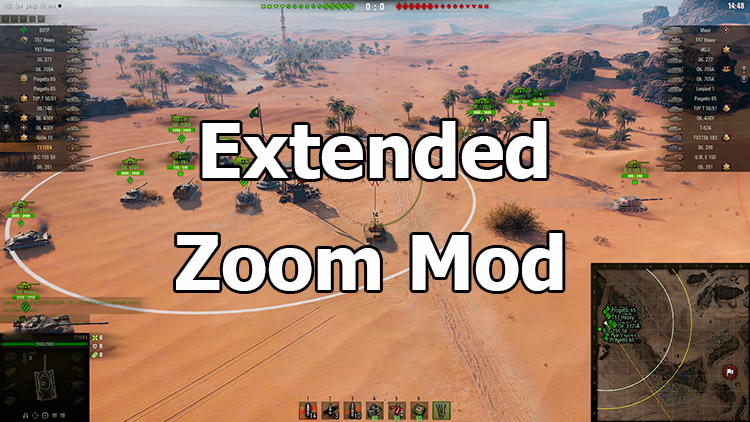 Extended Zoom Mod for World of Tanks 1.22.0.2
Description
Presented to your attention this time, the expanded "Zoom Mod" for the client of the game World of Tanks 1.22.0.2 from the developer Kriegstreiber, combines all the advantages of the best existing modifications for working with zoom. By installing this advanced assembly, you will be able to move the camera a long distance in arcade mode, bring sniper zoom up to x60 for the most accurate shots, the optional ability to turn on the forced magnification of the sight after exiting the sniper mode in arcade mode, adjust the zoom after destroying your tank. Of course, in addition to this, there were some mandatory mods for a comfortable game - removing blackout at the corners of the screen in sniper mode and the beloved NoScroll - a beautiful and simple mod that does not allow the mouse wheel to go into sniper mode and vice versa.
If you are an experienced user, the developers of this modification have given you the opportunity to edit the text configuration file by editing the file in the text editor, which is located at:
World of Tanks\mods\configs\ekspoint\mod_zoom_extended.json
At the same time, this file is conveniently arranged and all of its points are very clearly described.
Screenshots
Installation
Copy the mods folder to the World of Tanks folder.