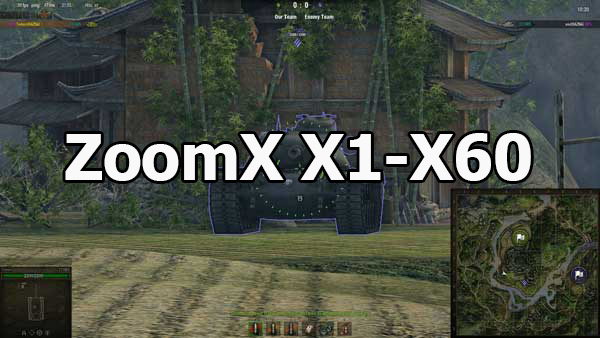 ZoomX X1-X60: Multitiple sniper mode for World of Tanks 1.23.0.0
Description
Modifications of sights, their multiplicity, appearance, and improvements aimed at improving efficiency in combat and shooting comfort have always been very popular among World of Tanks players.
ZoomX X1-X60: Multitiple sniper mode provides the ability to bring the enemy in the sight up to the multiplicity of x60, and also has a favorite function of many NoScroll. In addition, the archive includes other modifications associated with the zoom. Settings for all modifications are in the configuration file and allows you to edit everything to your liking.
It should be noted that the mod is already working not on the basis of Pmod and is completely independent, but also a compatible modification.
Installation
Copy the mods folder to the World of Tanks folder.
Settings
It is also just possible to edit the step of the multiplicity of the sight or add new options for the zoom by editing the file:
World of Tanks/mods/configs/camAddons/extendedZoom.json
Just open it with a notepad and find the string zooms. Do not forget that for the correct operation of the mod position should be entered separated by commas!