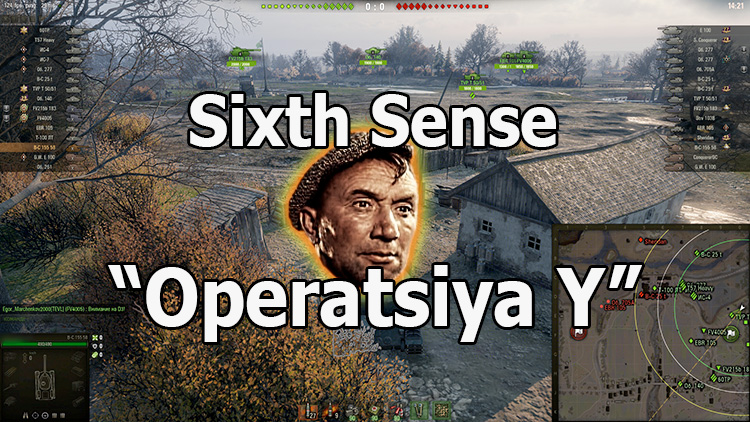 Sixth Sense of "Operation Y" for World of Tanks 1.23.0.0
Description
Classics of Soviet cinema is one of the favorite themes of the creators of the ru-cluster mods of the game World of Tanks. There are indeed many game modifications that link to or are dedicated to Soviet films, cartoons, characters, and the era in general. Well, how could you get by without the comedies of Gaidai?
One of the most saturated with quotes, words and sounds familiar to everyone since childhood, comedies is a wonderful film, which tells about Shurik's adventures, "Operation Y". The authors of the mod carried out work on the selection of phrases suitable for combat situations, corresponding in meaning to triggering the Sixth Sense ability and assembling them into a single package, ready for convenient installation in the World of Tanks 1.23.0.0 client. In addition, along with the sound modification files of the game in the archive you will also find a new thematic icon of the Sixth Sense bulb with a portrait of the famous Fedi!
To install this modification you will need to download the archive, unzip it and copy the "mods" folder to the client folder of the World of Tanks game, confirming the replacement of files if necessary. It should also be noted that after installing the modification you will definitely need to restart the game client! And of course, this modification will work only if the crew's Sixth Sense skill is 100% pumped.
Video
Installation
Copy the mods folder to the World of Tanks folder.