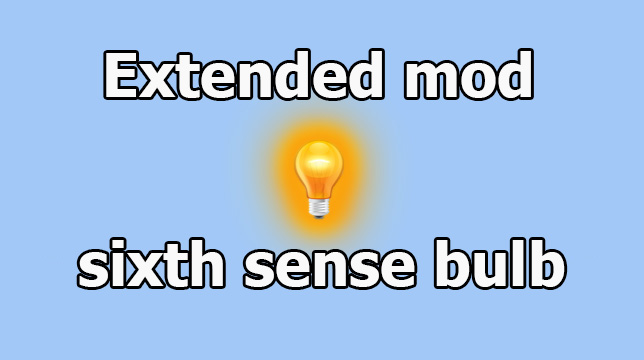 Extended mod for sixth sense bulb for WOT 1.22.0.2
Description
The Extended mod for sixth sense bulb for WOT 1.22.0.2 presented to your attention is a modification that combines the functionality of three different mods in one and shows itself as a very powerful tool for fine-tuning many of the parameters of a light bulb. You can change the size of the light bulb icon, the time it is displayed, the translucency of the light bulb, replace the light bulb with your own picture if you wish, or add your own version of voice acting as well as alerts in the chat! And of course it's nice that all these functions have absolutely no effect on the frame rate per second!
Among the interesting features of this expanded light of the "Sixth Sense" it should be noted that the location of the icon can be changed right in battle by holding down the Ctrl key and dragging the mouse wherever you want. All settings will automatically be saved after this.
For the same, in order to make a complete setting of this modification for yourself, you will need to open for editing the configuration file in the NotePad ++ program (it is necessary in this program, otherwise your modification will simply not function). You will not be able to edit it, as this configuration file has detailed comments for each line.
World of Tanks/mods/configs/ekspoint/mod_SixthSenseSoundTimeIcon.json
This modification was tested for performance in the World of Tanks client version 1.22.0.2, and also adapted for it for better functioning.
Installation
Copy the mods folder to the World of Tanks folder. Also, be careful - do not forget to agree with the restart of the game client!