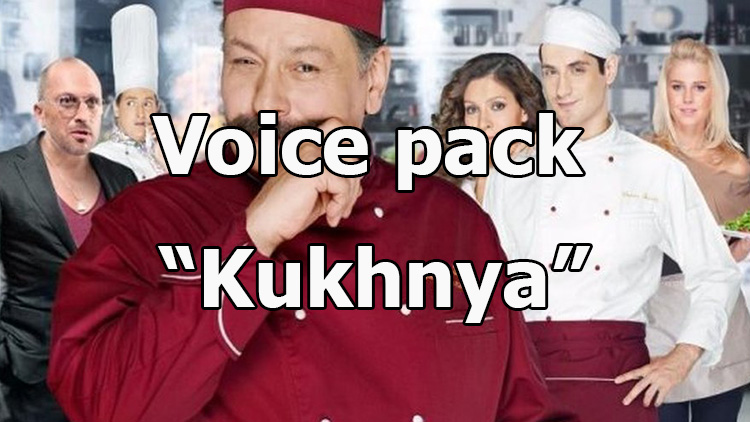 Voice pack TV series "Kukhnya" for World of Tanks 1.22.0.2
Description
Every tanker knows that even very high-quality voice acting, such as the standard one in our game, may become boring over time and then third-party modifications will come to the rescue. Thank God that in our game there are already a very large number of them, and the modders do not stop and continue to create new integrations for every taste.
Today we will delight you with the wonderful Voice pack TV series "Kukhnya" for World of Tanks 1.22.0.2, which is created from funny phrases borrowed from the series of the same name. The author approached his creation with full responsibility and managed to create a truly cool and balanced voice acting, the main character in which was made by the main character of the series chef Victor Barinov. For fans of the series, this voice should be a real gift that they can't miss.
A good assortment of phrases so that they do not get tired quickly, and their high-quality integration into the gameplay is the key to a successful voice acting. All these qualities are inherent in the presented sound modification. She will delight you for a long time and give new bright emotions in tank battles. You can appreciate it by downloading absolutely free of charge from our site.
Video
Installation
Copy the contents of the archive to the World of Tanks folder.