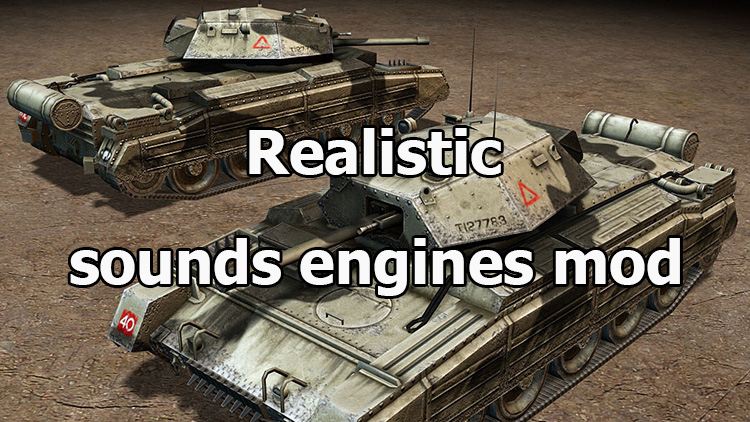 Realistic "sounds engines mod" for World of Tanks 1.22.0.2
Description
At this time, your attention is another version of the modification for the sounds of World of Tanks, completely replacing the standard sounds of the engines in the game for a more realistic. In addition, additional sounds of the game were added to this package, including the voice of the tracks.
Realistic "sounds engines mod" for World of Tanks 1.22.0.2 can be called an excellent choice for lovers of historicity and realism, because the sound picture in battle greatly affects the atmospheric battles and brings considerable pleasure, being no less important graphic component!
This modification is actively supported by the developer, who continues to work on it - in the latest versions, sounds were added for many low-level German and American tanks, as well as for Soviet self-propelled guns, as well as rare French tanks and high-level vehicles. If you are bored with the situation in the game at the moment, updating the sounds of the game is a great solution!
Video
Installation
To install the mod, you just need to copy the mods folder from the archive to the client folder of the World of Tanks game, but do not forget to restart the client before entering the battle with new sounds!