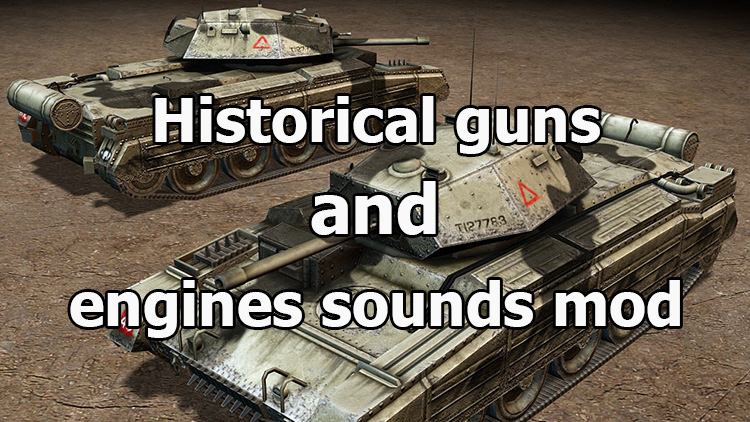 Historical "guns and engines sounds mod" for WOT 1.22.0.2
Description
Agree, the game World of Tanks already exists a decent amount of years, and many of us have already managed to get into the interface, the sound picture in battle or even the gameplay. Some of the problems are solved by the developers with their own updates, but on the other hand, mododels cope by supporting the game and the community of players with their interesting and creative works. For example, why not replace the standard sounds of guns and engines in the game World of Tanks with new ones, historically correct? The modification presented to your attention this time is able to perfectly cope with this!
The set of historical "guns and engines sounds mod" for WOT 1.22.0.2 includes not only the historical sounds for gun shots and engine work of many tanks, but also the modified sounds of the game interface, the sound of gun reload and even tracer!
This modification was created by the famous creator of mods Gnomefather, who tried very hard to achieve a really high-quality result that adds richness and atmosphericness to the game. The release of this modification was not ignored by a large audience of players, appreciated it!
This modification is installed in the usual way as any other - by copying the mods folder from the archive to the root directory of the game, but be sure to restart the World of Tanks client after that.
Video
Installation
The mods folder is copied to the World of Tanks game folder.