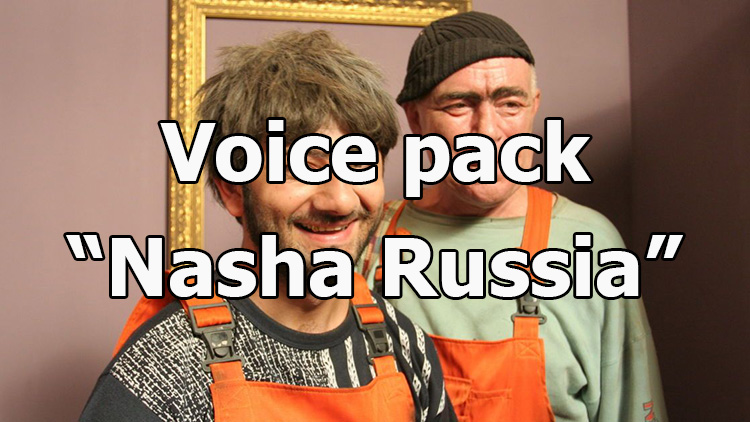 Funny voice pack "Nasha Russia" for World of Tanks 1.23.0.0
Description
Sometimes the flight of fantasy for the creators of the crew's voice for World of Tanks is staggering. What only games, movies, TV shows and programs do not fall under the knife of modders who cut audio tracks into phrases suitable for inside combat events in World of Tanks. Of course, it didn't do without such a famous comedy series as "Nasha Russia", characters from which are known to many. Who has ever seen scenes with Ravshan and Dzhumshut, as well as their chief, Mikhalych? Probably there are not many such people.
In each release and skit you can find more than one funny or funny phrase uttered by any of the characters of the program. Accordingly, the funny voice pack "Nasha Russia" for World of Tanks 1.23.0.0 could not be limited to some ten phrases. It contains hundreds of interesting and fun phrases that create diversity in the sound picture of the battle and perfectly cope with mood elevation!
After installing this set, all standard crew phrases will be replaced with funny and witty phrases of Ravshan and Dzhumshut, and their evil boss will become the commander of your armored vehicle.
With such a voice acting, a bad mood in battle will have no chance! Try it yourself and be sure to be satisfied with the quality and variety of this voice acting!
Video
Installation
Folders mods and res_mods copy to the game folder World of Tanks.