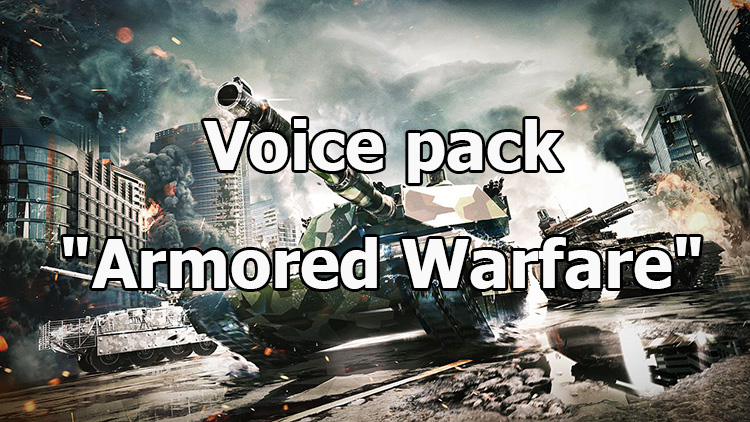 Voice pack "Armored Warfare" for WOT 1.23.0.0
Description
It's no secret that many World of Tanks players have tried themselves in similar games from Wargaming's competitors at least once. This time we offer you to download the Voice pack "Armored Warfare" for WOT 1.23.0.0. Some players have noted the cheerfulness and emotionality of the phrases used in the game Armored Warfare. And of course, modders who so often use phrases from other computer games as an alternative voice acting World of Tanks did not pass by the game and AW, taking the best phrases from one game and creating a set of sounds for another. And let the phrases do not shine with diversity, however, they are the most suitable for each of the game events and noticeably refresh the intra-battle picture, bringing something new and positive. Also in the latest version of the modification was added an alternative version of the voice of the crew.
Such a modification of the crew's dubbing may be bored faster than any other more variable, but for some time it will probably last in your clients of World of Tanks, creating a slightly different atmosphere than standard official sounds.
The installation process is standard as always - just download the archive from the site, unpack it and copy the voice file inside the / mods/1.23.0.0/ folder in the World of Tanks game client.
Video
Installation
The desired voice file is copied to the World of Tanks/mods/1.23.0.0/ folder.