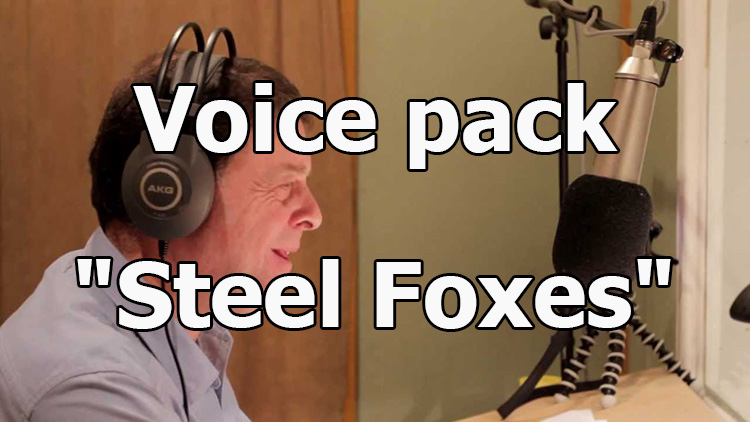 Voice pack "Steel Foxes" for World of Tanks 1.22.0.2
Description
The "Steel Foxes" voice pack for World of Tanks 1.22.0.2 is an English-language project created by Strategic Music. Perhaps you are familiar with this studio and its other creations, among which there are other voiceovers, such as Katyusha, for example, retaining their popularity and relevance even today. This company has earned a good reputation in the field of computer games. Any of the works of this studio can be safely called a masterpiece. Although of course, this package will especially appeal to people who know English, since they will have the opportunity to fully appreciate the meaning of the phrases and, of course, respond to them in time in battle.
The main goal of the creators of this voice acting package was to create a live and atmospheric sound, and as a result they got a set of more than 600 different phrases and sounds.
In addition, we also added another version of World of Tanks dubbing in English, in which the phrases are pronounced even more cheerful, so that you will have a choice. To install this mod, you'll have to take the usual actions - download the archive and copy its contents to the World of Tanks game client folder, confirming the replacement of files if necessary.
Video
Installation
Folders mods and res_mods copy to the game folder World of Tanks.