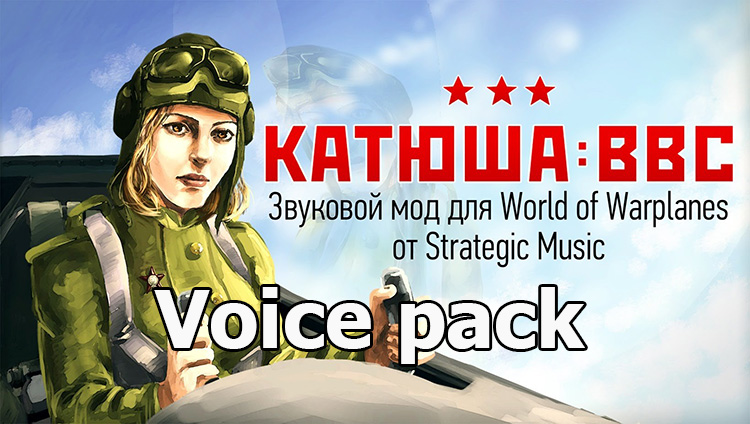 Female voice pack "Katyusha" for World of Tanks 1.23.0.0
Description
High-quality female voice for World of Tanks is a question that does not lose its relevance to this day in the tank community. The desire to establish a female voice arises often as a considerable female part of the players, and among the guys who are much more pleasant in the game to hear the pleasant female voices instead of the already tired male voices of the official voice of the crew.
In addition, the female voice pack "Katyusha" for World of Tanks 1.23.0.0 presented to your attention is a modification created by Strategic Music studio, known for its masterpieces, all of which are also worthy of your attention and are recommended for familiarization. They are famous for their high quality voice and responsibility in the approach to recording. For example, their English voice acting with a large number of replica options for each event in battle also earned considerable popularity.
At the moment, the voice acting by female voices "Katyusha" can be safely considered the best voice acting by World of Tanks - all the phrases and notifications were recorded in pleasant voices with excellent emotionality and intonations.
This package of sounds has been fully tested and optimized to work in the current version of the client of the game WoT, and it is also worth noting that this modification works perfectly and without conflicts together with the modpack from Protanki.
Video
Installation
Folders mods and res_mods copy to the game folder World of Tanks.