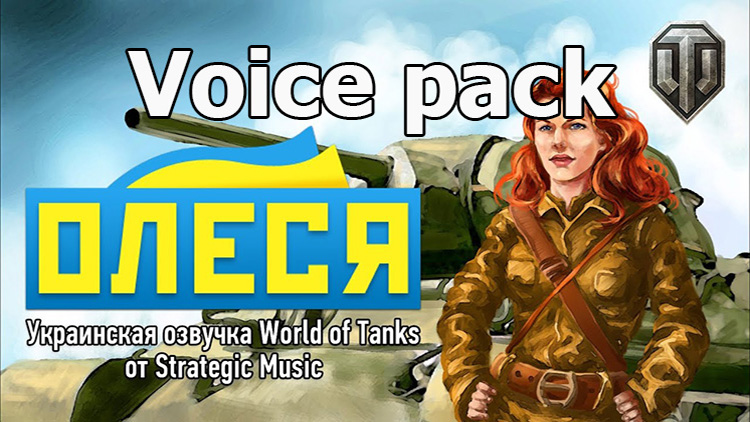 Female voice pack "Olesya" for World of Tanks 1.22.0.2
Description
Surely many players have the desire to transfer the client and voice in the battle in their native language. It is interesting, pleasant and brings variety to the game, refreshing battles, replacing the already bored original phrases from Wargaming. That is why on the Internet there are voice-overs for World of Tanks in different languages, for players from different parts of the world.
If you were looking for a voice acting in the Ukrainian language, you must have already met with the Ukrainian Voice Movement mod, in which everyone within the game phrases were voiced by a memorable and emotional male voice. However, why not make a version of the voice acting in the female version? That is why the studio Strategic Music decided to take up this matter and in collaboration with Ekaterina Braikovskaya recorded an alternative version of the set of sounds. For a high-quality recording of all the necessary phrases, they even had to come to Kiev, however, the result was excellent! Like the other voices of this studio, Female voice pack "Olesya" for World of Tanks 1.22.0.2 is an example of the highest quality work from professionals in their field. All those interested must be read! The female voice of your tank commander will surely brighten up the negative feelings from defeats and failures in battles!
Also in this modification with the latest update, some changes were made and adapted to the current version of the client of the game World of Tanks.
Video
Installation
Folders mods and res_mods copy to the game folder World of Tanks.