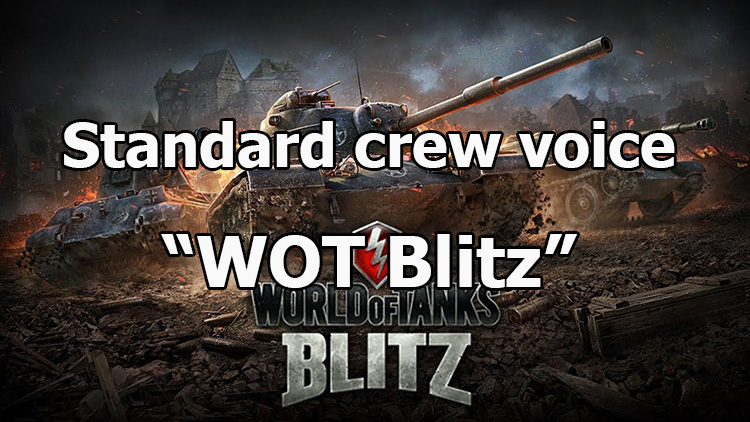 Standard crew voice "WOT Blitz" for World of Tanks 1.22.0.2
Description
At this time, your attention is presented quite interesting and most importantly high-quality voice for our favorite game World of Tanks! And most importantly, this is the voice of which so many players in WoT Blitz have long dreamed of - Standard crew voice "WOT Blitz" for World of Tanks 1.22.0.2.
As you already understood, the standard voice of the crew from World of Tanks Blitz was taken as the basis for this voice acting. This set of sounds is distinguished by its proximity to realism due to the presence of the effect of a walkie-talkie for example. However, since in Blitz the number of events being voiced is somewhat less than in a large version of tanks, therefore Andre_V, the creator of this modification, also had to supplement it with hand-picked sounds, which, by the way, fit perfectly into the sound picture of the battle.
The voice acting as a whole leaves a very pleasant impression. Although it turned out to be quite minimalistic and similar to the standard voice of World of Tanks, it undoubtedly has its own highlights. For example, the sounds of the Sixth Sense lamp and the sound playing when the enemy's car lights up deserve attention.
The process of installing this modification is very simple - you will need to copy the file voiceover.wotmod to the game client's folder World of Tanks/mods/1.22.0.2/, confirming the replacement files.
Video
Installation
Copy the file voiceover.wotmod to the World of Tanks/mods/1.22.0.2/ folder