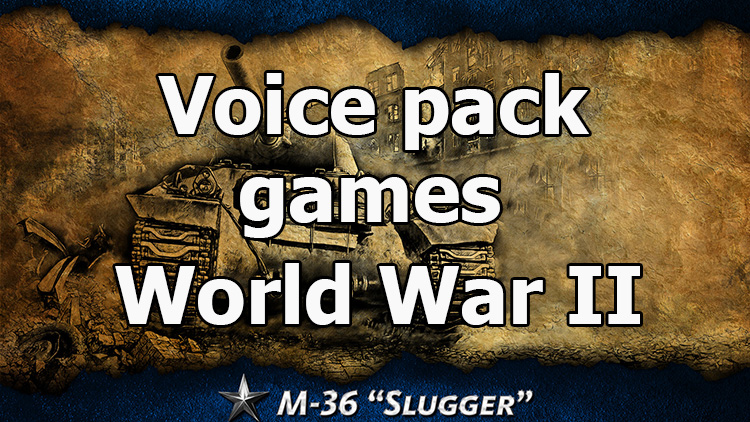 Voice pack from World War II games for World of Tanks 1.22.0.2
Description
The voice of the crew presented to your attention at this time will certainly interest fans of harsh realism and atmosphere in the game World of Tanks. Also, for sure, this voice will interest and connoisseurs of other game projects on the topic of the Second World War, from strategies to shooters.
This modification of the Voice pack from World War II games for World of Tanks 1.22.0.2 combines cutting from the best voices of games dedicated to this time. The structure of this modification includes the sounds of such legendary games in its genre as "Behind Enemy Lines", "Company of Heroes", "Blitzkrieg" and "Red Orchestra 2" and many others. Having installed this modification, you will plunge into the atmosphere of that time, you will feel the game is completely different. You will have a desire to play World of Tanks again and again, familiarizing yourself with interesting phrases from the new voice acting. In addition, presented to your attention the voice will be a great solution if you additionally use modified historical sights, which will allow you to dive even more into the 40s of the twentieth century.
Installation of this modification is done in the usual way - you just need to download the archive with the modified voice acting of the crew, unpack it and copy the mods and res_mods folders to the folder of your game client World of Tanks.
Video
Installation
Folders mods and res_mods copy the folder World of Tanks.