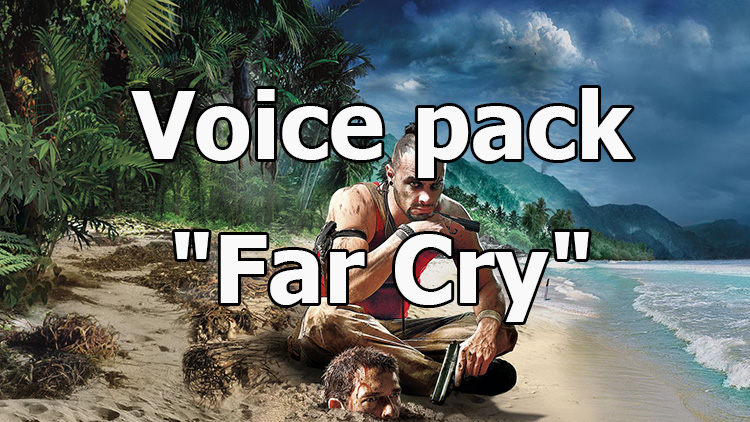 Voice pack "Far Cry" for World of Tanks 1.22.0.2
Описание
Your attention at this time is one of the voices created for fans of a particular game - Voice pack "Far Cry" for World of Tanks 1.22.0.2. There are a lot of such voice actors and modders simply could not overlook such a game as Far Cry! This game is still respected and loved by many players, and also contains a lot of colorful phrases that perfectly fit into the combat situation in World of Tanks.
The best of the phrases were collected and matched for specific actions in battle. The result was a very vigorous and fun alternative for possibly crew-annoying and voiced events.
However, you should note that this modification of voice acting contains profanity, and therefore is not recommended for use in gaming clients, which are accessible to minors, tank lovers!
This voice was also adapted to work with the latest version of the World of Tanks game client and tested for compatibility with the Protank modpack.
Installing this voice acting is typical for such modifications - after downloading the archive, you will need to unpack it and copy the mods and res_mod folders to your World of Tanks game client's folder, confirming that files are replaced if necessary.
Video
Installation
Folders mods and res_mods copy to the game folder World of Tanks.