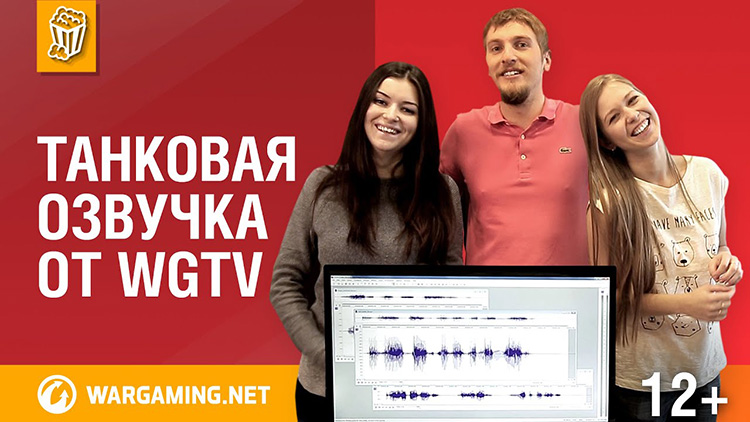 Official sound mod "WGTV" for World of Tanks 1.22.0.2
Description
The official sound mod "WGTV" for World of Tanks 1.22.0.2 is a modification created by numerous requests, and its phrases were selected among the options sent to the contest from the audience, and then voiced by a team of leading WGTV. In the case of the crew voice from the WGTV, three presenters took part immediately.
The versions of the installer from WGTV presented to your attention included voices from many well-known personalities in the tank community - Serb, Kirill Oreshkin, Solid developer, of course, voices from Asi and Olga Sergeyevna, and also the voice of the crew from WGTV. Moreover, the installer allows you to listen to their samples during installation and immediately select the default voice acting you like. The rest will always be available for selection in the game settings.
Installing this package of voice acting is notable for its simplicity - after all, all the options for voice acting are assembled in a convenient installer that will do everything for you. And of course, the main advantage of this crew's voice-over assembly is that you install five voice-overs at once with the possibility of changing them directly in the sound settings in the WOT game client. This guarantees a large number of battles played with this set of voices from WGTV.
Video
Installation
Run the installer and follow the prompts.