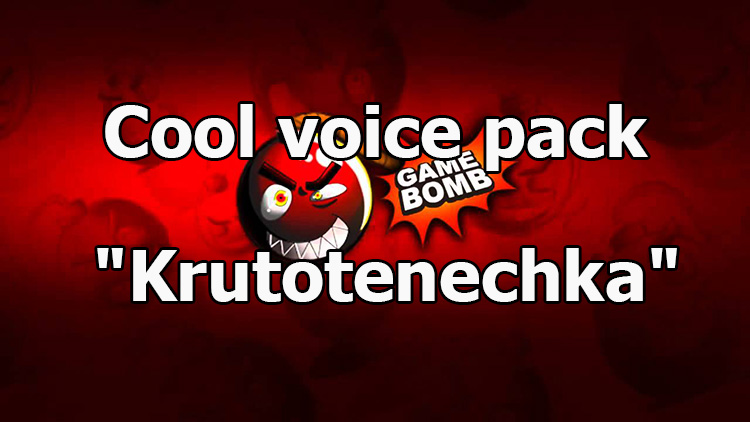 Cool voice pack "Krutotenechka" for World of Tanks 1.23.0.0
Description
Alternative cool voice pack "Krutotenechka" for World of Tanks 1.23.0.0 has long gained popularity among a certain part of the audience of players. And of course, such popularity could not but cause new versions of this modification, each of which is only better than the previous one. Presented at this time to your attention the voice acting is already the third in turn and as expected, twice as good as the previous one! It is difficult to describe in words what the dubbing is. Those who are familiar with it and so they know what it is about, well, and for those who have not tried it yet - you should definitely try and make your own impression, you will not regret! Moreover, this time the funny phrases performed by Krutotenechka became three times more and at the same time they became even funnier! Therefore, if they start to bother you, then very not very soon.
Were also carried out tests for performance in the current version of the game and the adaptation of this voice to the latest version of the game client. But do not forget that from time to time in this voice acting you can find profanity and phrases that may seem rude to someone, so you should not install this voice acting on customers of the game that children have access to or play in public places without headphones!
Video
Installation
Folders mods and res_mods copy to the game folder World of Tanks.