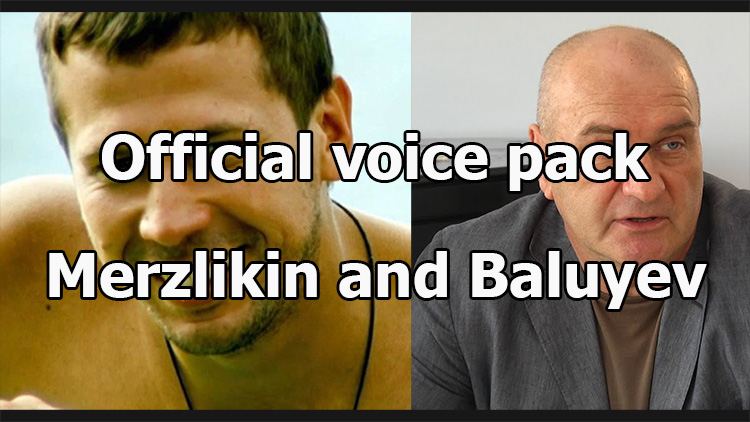 Official voice pack WG - Baluyev and Merzlikin for WOT 1.22.0.2
Description
Today we will acquaint you with the official voice pack of WG - Baluyev and Merzlikin for World of Tanks 1.22.0.2. Once, Wargaming decided to experiment with the crew's voice acting, changing the standard voice acting to the familiar voices of many actors, Alexander Baluev and Andrey Merzlikin. However, this version of the voice acting in its time did not receive sufficient support in the tank community, remaining only as an official modification from the company Wargaming.
As you know, often the best modifications to games are created by their developers themselves, since they have all the resources for this, as well as the knowledge and skills of full-time specialists. In the case of enthusiastic modelers in terms of sound modifications, most often they are cutting soundtracks from movies, games, and just video from the Internet. Therefore, this is a great reason to download this voice acting and evaluate the work of the actors who created an alternative voice acting for the crews of your tanks. Many players who have tried it feel that it is no worse than the standard one, and in some moments it is even more emotional and lively.
And of course, you still have a choice - a set with the voice of Baluev or Merzlikin. This is probably a matter of personal taste of each player.
To install this modification, you will need to unzip the downloaded archive into the mods folder inside the World of Tanks game client.
Video
Installation
Folders mods and res_mods copy to the game folder World of Tanks.