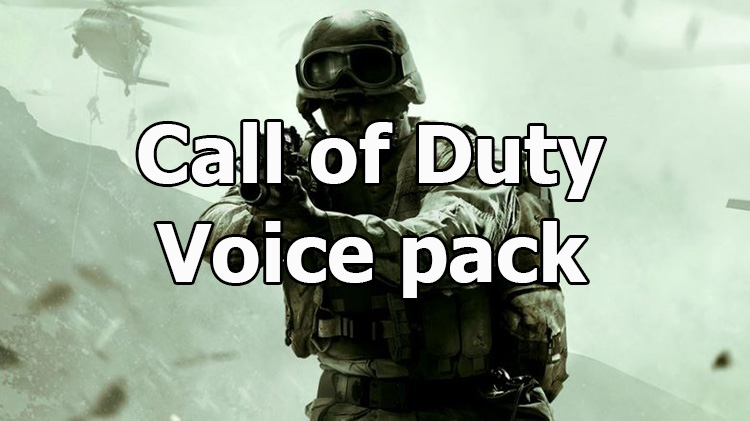 Call of Duty Voice pack for World of Tanks 1.23.0.0 [RUS]
Description
What other gaming franchises should cut the tracks for modifying the sound picture in the World of Tanks battle, if not from the games devoted to similar subjects, games about the war and fighting in general? The Call of Duty Voice pack for World of Tanks 1.23.0.0 presented to your attention this time sounds very atmospheric, high-quality and playful for this very reason - audio recordings from Call of Duty were taken as sources. Probably in the modern world there is not a single gamer who is not familiar with this series of games or who has not played any of the games of this franchise in due time. It is the music and sounds from this game that were taken by the mods authors and adapted for good sounding in World of Tanks battles. And we can confidently say that this modification will surely please you!
In addition, at the moment there are two options for voice acting - in one there are talks on the radio, added sounds during the crit and the trigger sound of the Sixth Sense is replaced by the voice of the crew, while in the other there are no radio conversations, as well as unnecessary sounds when mixing the instrument.
In addition, in the latest version of this modification, work was carried out to optimize it to work in the client version of the game World of Tanks 1.23.0.0.
Video
Installation
Folders mods and res_mods to the folder World of Tanks.