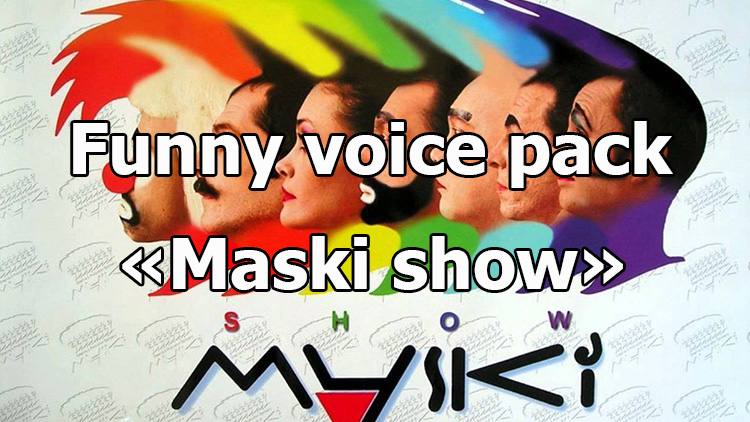 Funny voice pack "Maski show" for World of Tanks 1.23.0.0

Description
What kind of crew sounds the World of Tanks community has not seen in the history of our beloved game! Virtually every popular film, series or show was at one time cut by the authors of the mods into appropriate or not very meaningful sounds for the tank crew in certain combat situations. The creators of the mods and the famous comedy show Maski show, familiar to many WoT players from youth or childhood, did not pass by. And the sounds chosen for this voice acting clearly at one time also were remembered by many. Fans of this humorous show from the 90s will surely like this dubbing and must read! While the younger generation may not like it or seem pointless, since the sounds from the show are very absurd in the context of a tank arcade.
The Funny voice pack "Maski show" for World of Tanks 1.23.0.0 has been tested for compatibility and adapted to work with the PROTanks modification package. Installing this voice acting is as simple as possible - just download the archive and copy its contents (mods and res_mods folders) to the World of Tanks game client folder, confirming the replacement of files if necessary.
Video
Installation
Copy mods and res_mods folders to World of Tanks folder.