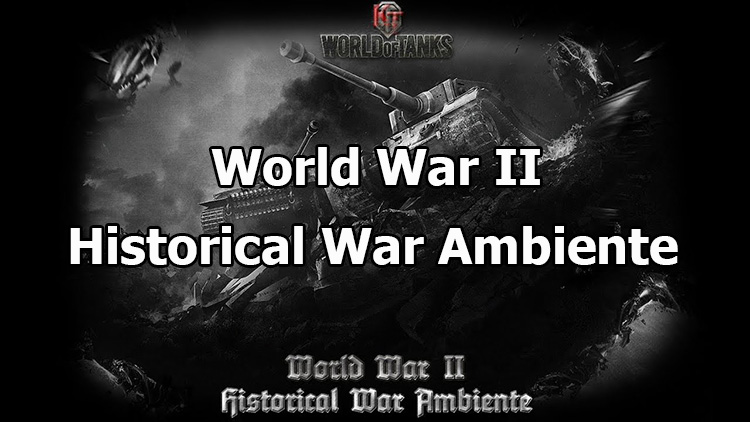 WWIIHWA - Historical War Ambiente for World of Tanks 1.22.0.2
Description
There simply cannot be much atmosphere in historical-themed games! And although the developers created the interface and the situation on the cards, creating a certain kind of mood in the battle, the creators of the mods also did not pass this question. At the moment, many modifications of the interface have already been created, for example, historical printers based on real prototypes.
At the same time, the WWIIHWA - Historical War Ambiente for World of Tanks 1.22.0.2 sound mod is presented to your attention, creating the historical atmosphere of World War II in your World of Tanks battles. It is a complex sound mode, containing both a variety of sounds of shots and the voice of the crew's negotiations, as well as the sounds of the gaming atmosphere itself. In them you will find the sounds of real battles, the explosions of bombs and the voices of soldiers, the rumble of flying planes.
This dubbing is unique in its kind due to the high-quality selection of sounds, as well as due to the fact that it is based on the original dubbing of World of Tanks and has 5.1 surround sound support. And even the best and most popular alternative voice acting of the game cannot boast of this. In addition, it is thoroughly tested and the creators guarantee you quality and enjoyment of the game!
Video
Installation
The mods and res_mods folders are copied to the World of Tanks folder.