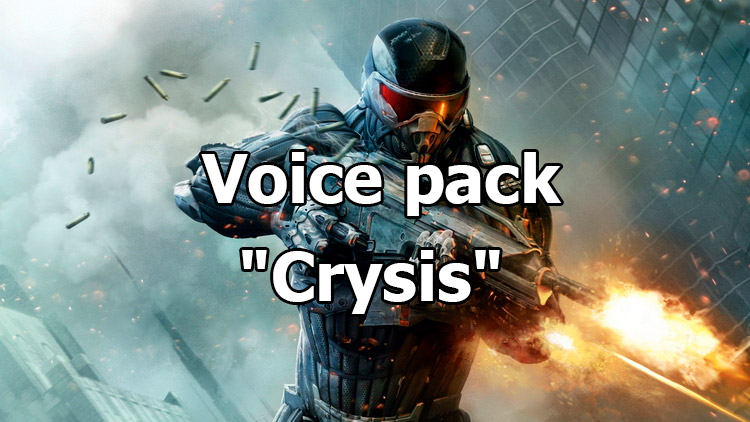 Sound mod "Crysis" for World of Tanks 1.23.0.0
Description
The use of elements of professional sound from other games in the game has already become a classic for World of Tanks over the long years of the existence of the game. Almost every more or less popular shooter fell into the grasping hands of mod authors at one time, cutting his sound recordings into phrases or sounds suitable for WoT. There is a similar fan-made sound mod for tanks and created for fans of Crysis. If you install this modification, all crew members will begin to contact you and inform you about what is happening in the battle with the voice of the Nanosuit.
A lot of work was done by the creators of the mods and all the phrases were maximally matched in meaning to the right moments, and very funny phrases were chosen for the opening speech at the beginning of the battle. In addition, the creators of the voice acting went further and added to it the custom sound of the Sixth Sense lamp, as well as changed the sound accompanying the reloading of weapons.
Installing this modification will not cause problems even for a child - just download the archive, unzip it and copy the contents to the folder with the modifications of the World of Tanks game client.
If you are a lover of futurism - this voice acting is simply created for you and is strictly recommended for familiarization!
Video
Installation of voice crew
The mods and res_mods folders are copied to the World of Tanks folder.
Installation of music
The music_interactive.wotmod file from the archive is copied to the World of Tanks/mods/1.23.0.0/ folder.