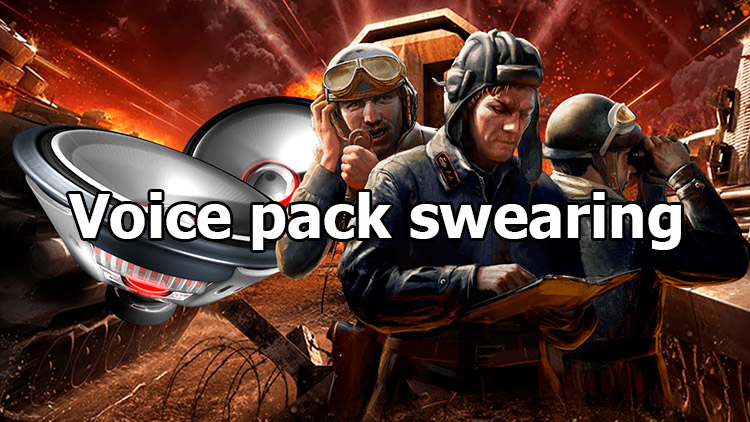 Voice pack swearing for World of Tanks 1.22.0.2 18+ [RUS]
Description
What could be better for a lover of obscene humor and swear words than voice crew with obscenities in the game? That's right, a complete collection of obscene soundings for World of Tanks 1.22.0.2! It is such a modification that is presented to your attention now.
As many of you probably know, there is far from one obscene modification of voice acting for crew members in World of Tanks. Therefore, the developers of this mod decided not to dwell on one thing and combine the most popular and high-quality of them into one package that works fully and uses all the tracks at the same time for a greater variety. This mod includes slices of Goblin, Postal 2, Duke Nyukem and Far games Cry 3, as well as Krutotenechka's sound sets and voice acting from the Marauder game, totaling 1,400 incredible phrases that were uncensored, which are ideal for voicing in-game events in the game. You do not have to change or configure anything, just copy the contents of the archive to the game client folder, confirming the replacement of files if necessary.
But do not forget that this dubbing is intended for people over 18 years old and you should be careful with the game if children or sensitive people are present in the room.
Video
Installation
The mods and res_mods folders are copied to the World of Tanks folder.